Workshops
Monday March 16, 2015 – RAMADA Hotel & Conference Center, Munich
---
The following workshop with Brad Geddes will be held in English
Advanced AdWords Training @ SMX Munich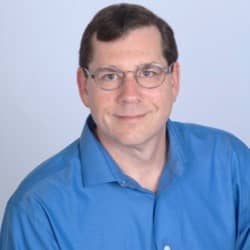 Brad Geddes
Founder
with Brad Geddes
Monday, March 16, 2015
9:00 am – 5:30 pm

Price: €895,00 excl. MwSt.
Included are two coffee breaks, lunch and soft drinks during the conference

The workshop places are limited – secure your space now!
Even with all of the new marketing channels that have opened up over the years, AdWords is still the core of many companies interactive campaigns. If your PPC campaigns are not running efficiently, it can have a drastic impact on your bottom line.
Join Brad Geddes for a full day of AdWords education and discussion that will teach you not only the best practices, but also advanced concepts and strategies that are based upon a decade of research and testing.
What will I learn?
Comprehensive Keyword Management: The absolute center of every PPC campaign is keywords. We'll start this section by correlating keywords to the buying funnel and examining the user intent. While keywords are the lifeblood of PPC, perfecting your match types usage while controlling your negative keywords can drastically increase your overall revenue. We will cover how to organize your account based upon match types, positive, and negative keywords.
Writing Compelling Ads: Your first impression is your ad. Discover the most important ad creation elements and craft ads based upon the buying funnel. To spice up your ads, you need to utilize ad extensions and we will cover them in-depth.
Create Ad Testing Framework: Testing ads is essential to any AdWords account's success. You will take away ideas for ads to test, understand the success metrics for ad testing, and be able to create an ad testing framework for your organization.
Demystifying Quality Score: Quality Score has a larger effect on your account's visibility than any other setting inside of AdWords. Quality Score can be a challenge to increase. Receive step-by-step instructions in how to prioritize Quality Score improvement, and what actions to take to increase your Quality Scores.
Increase Your Conversions with Remarketing: Most users do not convert on their first visit. Learn how to use remarketing to bring the unconverted back to your site and increase your total sales.
Account Automation: No one has enough time to manage every single aspect of AdWords. In this section, we will look at how to create automated bid rules, schedule promotions, and give you other ideas for saving you time by automating aspects of your account.
Increase Your Landing Page Conversions: The first impression to a potential customer is the landing page. With only a few seconds to engage the buyer this may be more important in your conversion funnel than anything else. This section of the course will not only go into best practices and usability, but how to test landing pages in a simple and effective method.
Open Q&A: You will have the opportunity to ask questions as we go throughout the agenda during the day; and we will end the day with an open Q&A session so you can make sure your specific questions are answered.
Networking Opportunities: Conferences are fantastic places to network and meet fellow practitioners of online marketing. Lunch will be provided so you can spend time getting to know your fellow attendees.
Who is Brad Geddes?
Brad Geddes is the Founder of Certified Knowledge, a company dedicated to consulting, educating, and training marketers on Internet marketing theory and best practices. Not one to hold secrets, Brad is a prominent educator in the PPC industry.
Google Certified AdWords Trainer
Author of "Advanced Google AdWords"
Host of Marketing Nirvana on Webmaster Radio
International Speaker at 65+ conferences
Hosted 100+ training workshops
Trained more than 10,000 businesses on AdWords
Columnist for Search Engine Land since 2007
Active PPC blogger since 2001
---
The following workshop with Julius van de Laar will be held in German.
Content Marketing Workshop: Digital Storytelling mit Julius van de Laar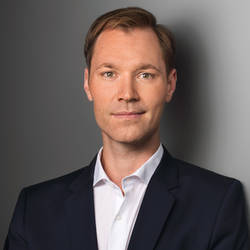 Julius van de Laar
Digital Media Strategist & Campaigns Consultant
mit Julius van de Laar
Montag, 16. März 2015
9:00 Uhr – 17:30 Uhr

Preis: €895,00 exkl. MwSt.
Inkludiert sind zwei Kaffeepausen, Mittagessen und Softgetränke während der Konferenz

Die Workshopplätze sind limitiert – sichern Sie sich Ihren Platz rechtzeitig!
Wie erreichen Sie im überfluteten 24/7 News-Cycle Ihre Zielgruppe? Wie gelingt es Botschaften zu kreieren, die nicht nur Informationen vermitteln, sondern Emotionen wecken? Wie gelingt es eine Beziehung zu Kunden, Influencern und Unterstützern aufzubauen? Und wie kann gleichzeitig die Authentizität meines Unternehmens oder Brand/Marke gewahrt werden? Eine der ältesten und effektivsten Methoden, wenn es darum geht, komplexe Inhalte verständlich zu machen und Botschaften zu verbreiten, ist das Storytelling. In diesem Workshop zeigt Julius van de Laar, der vielen SMX Teilnehmern bereits von seiner SMX München 2013 Keynote bekannt ist , anhand von Best-Practice Beispielen die Möglichkeiten des transmedialen Storytellings und ermittelt gemeinsam mit den Teilnehmern Antworten/Lösungen auf die wichtigsten Fragestellungen des Content Marketing:
Wie werden durch Geschichten Kampagnen emotionalisiert?
Warum ist Storytelling in der heutigen Zeit so wichtig?
Wie werden Geschichten als Vehikel genutzt, um mit der gewünschten Botschaft durch zu dringen?
Erfolgreiche Kommunikation braucht Helden! Ganz gleich, ob Sie ein Unternehmen, eine Marke, eine Person oder ein Produkt ins bestmögliche Licht rücken möchten. Wie erschaffen Sie Protagonisten, mit denen sich ihre Zuhörer identifizieren können?
Wie kann mit Hilfe von Märchen, Fabeln, Metaphern und anderen stilistischen Mitteln Emotionen wie Empathie hervorgerufen werden?
Welche Faktoren sind entscheidend um Menschen zu mobilisieren und zum Handeln zu bewegen?
Was lassen sich "Stories" besonders effektiv im digitalen Kontext erzählen?
Kein Storytelling ohne Zuhörer! Wie bekomme ich Unterstützer/ Kunden dazu, Ihre Stories (für mein Produkt) weiterzuerzählen?
Welches sind die wichtigsten Dos and Don'ts für sharable Content?
Wie Sie all dies im Unternehmenskontext in die Praxis umsetzen können und welche konkreten Strategien und Maßnahmen zwingend erforderlich sind, erfahren Sie von Julius van de Laar, der seit seiner hauptamtlichen Mitarbeit in den legendären Kampagnen von Barack Obama (2008 und 2012) als einer der erfolgreichsten, internationalen Unternehmens- und Politberater gilt.
Das Wirtschaftsmagazin Capital zählt van de Laar zu den " 40 Top-Nachwuchskräften unter 40 Jahren " aus dem Bereich Politik.
Sichern Sie sich Ihren Workshopplatz rechtzeitig. Die Teilnehmerzahl ist limitiert!
---
The following workshop with Marcus Tandler will be held in German.
HandsOn SEO Workshop mit Mediadonis aka Marcus Tandler
Marcus Tandler
Founder & CEO
Ryte
mit Marcus Tandler
Montag, 16. März 2015
09:00 Uhr – 17:30 Uhr

Preis: €895,00 exkl. MwSt.
Inkludiert sind zwei Kaffeepausen, Mittagessen und Softgetränke

Die Workshopplätze sind limitiert – sichern Sie sich Ihren Platz rechtzeitig!
WIE arbeitet man mit den diversen Tools? WIE erreiche ich unterschiedliche Ziele?WIE analysiere ich effektiv?
Möchten Sie einen Tag lang einem der bekanntesten deutsche SEO's über die Schulter schauen und HandsOn SEO lernen?Dann sichern Sie sich Ihren Platz rechtzeitig – die Workshopplätze sind limitiert
Teilnehmer sollten in jedem Fall SEO Grundkenntnisse haben.
Sichern Sie sich Ihren Workshopplatz rechtzeitig. Die Teilnehmerzahl ist limitiert!
---
The following workshop with Alexander Holl will be held in German.
Google Analytics & Suchmaschinenmarketing Workshop mit Alexander Holl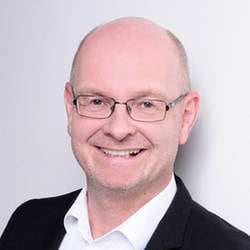 Alexander Holl
CEO
mit Alexander Holl
Montag, 16. März 2015
14:00 Uhr – 17:30 Uhr

Preis: €495,00 exkl. MwSt.
Inkludiert ist eine Kaffeepause und Softgetränke

Die Workshopplätze sind limitiert – sichern Sie sich Ihren Platz rechtzeitig!
Google Analytics ist einer der mächtigsten Tools zur Analyse der eigenen Website. Viele Unternehmen verwenden aber Google Analytics nur zur Auswertung von Besuchern, Verweildauer und Absprungraten. Lernen Sie in diesem Seminar, wie Sie Google Analytics effektiv für die Analyse Ihrer Suchmaschinenmarketingaktivitäten einsetzen können. Entwickeln Sie live in unserem Workshop effektive Berichte und Dashboards für die Analyse von SEO und AdWords. Referent ist Alexander Holl , CEO der 121WATT, einer der anerkanntesten deutschen Online Marketing Experten und Leiter unseres Fachbeirats. Holl ist Referent für die Google Partner Academy und hat sich seit 2006 intensiv mit dem Thema Web Analyse und Google Analytics im Rahmen eigener und Kundenprojekte auseinandergesetzt.
Das Training ist ein fortgeschrittener Workshop und besonders für Teilnehmer geeignet, die solide Kenntnisse bzw. Erfahrungen zum Thema Google Analytics mitbringen und effektivere Analyse mit Google Analytics machen möchten. Wenn Sie live Ihren ersten Bericht erstellen wollen, nehmen Sie ihren eigenen Laptop mit.
Die wichtigsten Themen im Überblick:
Google Analytics und Suchmaschinenmarketing
Welche SEM Berichte stehen im Standard zur Verfügung
Workshop: Filter zur besseren Analyse von Daten verwenden
Google AdWords und Google Analytics – ein perfektes Team
404 Fehler über Berichte, Dashboards und Radarereignisse analysieren
SEO Analyse: Panda & User Signals
Ein effektives Google AdWords Dashboard entwickeln
Datenqualität: Bottraffic analysieren und ausschliessen
Ausblick: Google Analytics & Remarketinglisten auf Basis von Segmentierten
Zielgruppe:
CMO
Director Marketing
Head of Online Marketing
Online Marketing Manager
Junior Online Marketing Manager
SEO / SEA / SEM / Display / Affiliate / Social Media Manager
Sichern Sie sich Ihren Workshopplatz rechtzeitig. Die Teilnehmerzahl ist limitiert!
---
The following workshop with Russell Savage will be held in English.
Mastering AdWords Scripts – Workshop with Russell Savage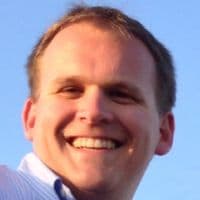 Russell Savage
Business Systems Analyst
Elastic Search
with Russell Savage
Monday, March 16, 2015
9:00 am – 12:30 pm

Price: €495,00 exkl. MwSt.
Coffee break and softdrinks during the workshop are included

The workshop places are limited – secure your space now!
In this workshop, you will get hands on experience designing, implementing, and optimizing an AdWords script from start to finish. After a brief introduction to some of the techniques we will be utilizing, we will take turns working together to write the code that will fully implement the script. We will cover optimization techniques that will enable you to build or modify scripts to run on larger accounts or across your entire MCC. We will be developing scripts based on the industries of the people enrolled in the class, so these will be directly applicable to your current role. If you want help optimizing any scripts you are currently using, we will have time at the end to debug and enhance those as well. You will leave this session with the knowledge to build upon scripts you develop or find online to take your automation to the next level.
Learn techniques for running scripts on larger accounts or across an MCC
Get hands on experience writing and debugging your AdWords scripts
Discover what others are using scripts for and take your optimizations to the next level
Uncover the reasons why your AdWords scripts are not working and how to fix them
Save time every day by automating account reporting and optimization
This workshop will benefit anyone who ideally has already leveraged AdWords scripts found online and made slight modifications in order to allow them to work with your account. You don't need to be a Javascript expert, but you are not afraid to write code and are interested in learning some advanced coding techniques.
About Russell Savage, FreeAdWordsScripts.com
Russ Savage studied software engineering in college and after graduating, moved into the ever changing world of marketing. He is passionate about staying on the cutting edge of marketing technology and using it to try new and interesting ideas. In 2012, he started FreeAdWordsScripts.com, a website dedicated to promoting the use of AdWords Scripts by providing free solutions for people to get started. He is a regular columnist at SearchEngineLand.com and has presented at multiple marketing conferences across the United States and Europe. He currently works full time as a business systems architect at Elasticsearch.com.
The workshop places are limited – secure your space now!
---