Networking 2018
---
BOOKED OUT
Inhouse SEO Meeting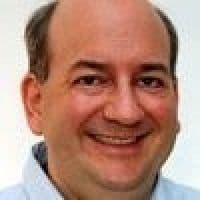 John Müller
Webmaster Trends Analyst
19th March, 2018
6:00 pm – 8:00 pm
H4 Hotel München Messe
Invitation to the official Inhouse SEO Meeting during SMX Munich incl. Q&A with John Müller
Exclusive meeting for Inhouse SEOs from companies (no consultants/no providers), contribution towards expenses €10.00 (drinks included, SMX conference attendees attend are free of charge).
Also in 2018, we offer you the opportunity to make your attendance at SMX even more effective and to already network with other Inhouse SEOs the evening before.
This is a great opportunity to
Exchange opinions and experiences with your colleagues
Provide a basis for even more efficient conversations with tool providers – together with other companies, you have more "negotiation leverage"
Get advice, give advice!

And all that in a relaxing, neutral atmosphere in the evening before SMX Munich!
Unfortunately booked out! You are an SMX Munich attendee? Please contact us, we have a few places reserved for you.
Sandra Finlay
Rising Media Ltd.
Phone: +49 8151 5566045
email hidden; JavaScript is required
We are looking forward to networking with you!
---
SOLD OUT
SEMY Awards – The German Search Marketing Award
20th March 2018
6:30 pm
Wappenhalle Munich
The German Search Marketing Award offers the best and most creative online marketers the chance to win a renowned price for their achievements.
In the main categories SEO and SEA we will honour the most effective, innovative, creative tools, campaigns, agencies and personalities.
The glamorous price giving incl. champagne reception is taking place on the first evening of SMX Munich.
To realize the full networking potential of these two top events the SEMY after-party allies with the SMX after-party (SMX After Dark), at the "Wappenhalle". Both events are included in your SEMY ticket.
The SEMY Awards are sold out.
---
SOLD OUT
SMX After Dark
20th March, 2018
from 7:30 pm
Wappenhalle Munich
Enjoy the evening of the first conference day and network with the other attendees, speakers and sponsors. The SMX After Dark Networking Event offers dinner, drinks, exciting conversations and discussions, as well as lots of networking possibilities and music.
The SMX After Dark is sold out.