Search Marketing Expo – SMX Munich
March 25-26, 2014 – ICM, International Congress Center Munich
5 parallel Tracks* 65+ Speaker* 1000+ Attendees* 4 Workshops
Search Marketing Expo – SMX Munich returns with need-to-know tactics and high-level networking for digital marketers.
Check out all English speaking sessions for Day 1 and Day 2!
SMX Munich has programming to fit your needs, whether you work at an agency or in-house and whether you're a search marketing veteran or just learning the ropes. Here you can learn from TOP SEO and PPC experts from Europe, the US and even Australia. An SMX Munich conference pass is great value. You get all of the conferences sessions, keynotes, uncountable networking opportunities and, at little extra cost, the the networking party SMX After Dark!
---
---
The Keys to Search Visibility Victory in 2014
Google's search results have changed dramatically in the last 5 years, and the SEO methods of old are falling by the wayside. It's not just new kinds of results (knowledge graph, rich snippets, verticals, etc), but a shift away from the classic inputs (links, anchor text, and keywords) to a more complex, holistic, and far more challenging search landscape. With the loss of the old ways comes a need to embrace new strategies and tactics for search visibility. In this presentation, Rand will show examples of sites that are embracing the new world of broader SEO and how to learn from their tactics.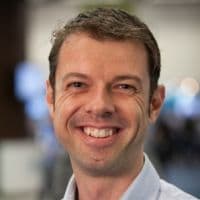 Frederick Vallaeys
Founder
Optmyzr Inc.
The 3 Habits of Highly Effective Online Marketers
Learn how to become a better online marketer by leveraging the latest tools and technologies to help you manage accounts and drive profits for your company. This session will cover the latest trends in AdWords; ideas for workflows and optimization tips to help improve results; and ways to automate those all-important but tedious tasks to keep your account humming.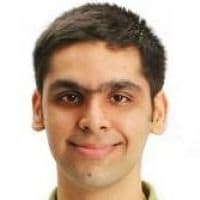 Anirudh Koul
Big Data Guy, Scalability Architect & Data Scientist at Microsoft
Microsoft / San Francisco Bay Area
Everyone talks about it, nobody really knows how to do it, everyone thinks everyone else is doing it, so everyone claims they are doing it… sound familiar? This is what Big Data has been about: come join us to hear about the realities during this keynote fireside chat with Anirudh Koul. Anirudh has not only won over two dozen innovation, programming & 24 hour hackathon contests from companies including Facebook, Google, Microsoft, IBM, Yahoo & National Geographic Channel, he also is a key member of Microsoft's Team dedicated to make sense of all the social data and signals to help improve their products.
---
Check out all English speaking sessions for Day 1 and Day 2!
---
Head of Advisory Board:
Members of Advisory Board: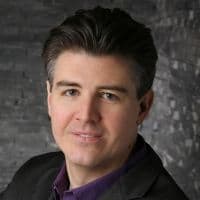 Executive Partner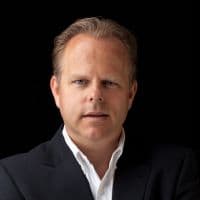 Dwight Cribb Personalberatung GmbH
OSS Evangelist (Operating Systems & Services)
Microsoft
Digital Marketing Consultant