Workshops
SMX Munich
March 25-26, 2014 – ICM – International Congress Center Munich
---
Advanced AdWords Training @ SMX Munich
SOLD OUT!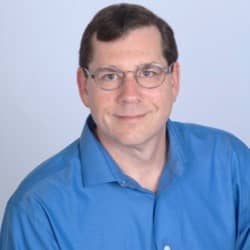 Brad Geddes
Founder
Monday, March 24, 2014
9:00 – 17:30
Venue: Ramada Hotel & Conference Center
Price: 895,00€ excl. MwSt.
Included are two coffee breaks, lunch and soft drinks during the conference

The workshop places are limited – secure your space now!
The workshop is in English.
Even with all of the new marketing channels that have opened up over the years, AdWords is still the core of many companies interactive campaigns. If your PPC campaigns are not running efficiently, it can have a drastic impact on your bottom line.
Join Brad Geddes for a full day of AdWords education and discussion that will teach you not only the best practices, but also advanced concepts and strategies that are based upon a decade of research and testing.
What Will I Learn?
Comprehensive Keyword Research: The absolute center of every PPC campaign is keywords. Learn the effective methods to discover and research keywords. While keywords are the lifeblood of PPC, perfecting your match types usage while controlling your negative keywords can drastically increase your overall revenue.
Writing Compelling Ad Copy: You will learn how to sync your ad copy with both your keywords and buying cycle stages. Testing ad copy is essential to any AdWords account's success. You will takeaway several ideas for ads to test by the time you leave the session.
Demystifying Quality Score: Quality Score has a larger effect on your account's visibility than any other setting inside of AdWords. Quality Score can be a challenge to increase. Receive step-by-step instructions in how to prioritize Quality Score improvement, and what actions to take to increase your Quality Scores.
Increase your Reach Through the Google Display Network: Consumers spend about 5% of their time with the search network. The rest of their time is spent on content sites. Learn how to effectively reach users beyond search with contextual ads, placements, and enhanced campaigns.
Control Your Ad Display with Location Targeting: Do you think that geographic targeting isn't relevant to a national business? Think again! Whether you are a brick and mortar local business, or a global e-commerce site, learn how geographically targeted campaigns can create additional connections with searchers.
Increase Your Landing Page Conversions: The first impression to a potential customer is the landing page. With only a few seconds to engage the buyer this may be more important in your conversion funnel than anything else. This section of the course will not only go into best practices and usability, but how to test landing pages in a simple and effective method.
There are a limited number of tickets available.
Note: Advanced AdWords Training will be held on Monday, March 24 in the RAMADA Hotel & Conference Center. The seminar will begin promptly at 9:00 am; please arrive at least 15 minutes early to register and pick up your course materials. Breakfast, lunch and snacks will be served. The seminar will end at approximately 5:30pm.
Who is Brad Geddes?
Brad Geddes is the Founder of Certified Knowledge, a company dedicated to consulting, educating, and training marketers on Internet marketing theory and best practices. Not one to hold secrets, Brad is a prominent educator in the PPC industry.
Google Certified AdWords Trainer
Author of "Advanced Google AdWords"
Host of Marketing Nirvana on Webmaster Radio
International Speaker at more than 35 conferences
Trained more than 10,000 businesses on AdWords
Columnist for Search Engine Land since 2007
Active PPC blogger since 2001
Testimonials from Brad's Past Training Sessions
"I flew from Japan just for this seminar, and it was worth every penny. I know there are many people who teach AdWords, but no one is as specific as he is, and he doesn't mind sharing the information with you. When it comes to AdWords, he is the one to listen to."
– Taka, President, lpo-consulting.com
"Brad I wanted to write and thank you again. My staff and I came away with a lot of very useful information. Having been a long time user, I thought I understood AdWords, Analytics and landing pages well. I wasn't even close to the level of what I know now. I should have done this long ago. If the ideas running through my head were gears in a machine there would be smoke coming from them. Truly eye opening."
– Jay Papineau, IT Manager, Northwest Clinical Research Center
"The seminar you lead was awesome. My only regret is that I did not fire the consultant I had about 3 months earlier! He was a good guy, but just did not get it. Your course saved me weeks of self study, and I am already seeing much better results than I have ever seen using a consultant."
– St. Clair Newbern IV
"The seminar was probably worth far more than 10 times the cost. I was astounded to see how much useful information Brad was able to deliver in one day. My only quasi-negative comment: It might have been too much good information. I'm a little overwhelmed just thinking about where to start with all the positive changes I can now make with our internet marketing."
– Rick D., Minneapolis, MN
"I found the Adwords seminars to be invaluable to our ongoing and future success with our Google ad campaigns. After the two days, I was left with a limitless supply of ideas and methods of marketing our business to the masses on the internet. We were also given key indicators of success, which is very helpful. I also found Brad to be very personable and happy to answer the few questions that were unique from my perspective. I highly recommend this seminar for any sized business that is looking to expand into the world of internet marketing!"
– Roger Underhill, BattersChoice.com
Learn from Brad Geddes why you should attend his workshop:
---
Attention! The following workshop is in GERMAN.
Speak Geek! Technik Bootcamp für (Noch-)Nicht-Geeks mit Pascal Fantou
Pascal Fantou
CEO
mit Pascal Fantou
Montag, 24. März 2014
9:00 Uhr – 17:30 Uhr
Veranstaltungsort: Ramada Hotel & Conference Center
Preis: 895,00€ exkl. MwSt.
Inkludiert sind zwei Kaffeepausen, Mittagessen und Softgetränke während der Konferenz

Die Workshopplätze sind limitiert – sichern Sie sich Ihren Platz rechtzeitig!
Sie brauchen kein technisches Vorwissen – nur genug Neugier!
Eine der größten Schwachstellen in Online-Abteilungen ist die Sprachbarriere Marketing – IT. Hier wird durch jede Menge Missverständnisse Zeit und Geld verbrannt. Nach diesem Workshop haben Sie zwar kein Informatik Diplom, aber Sie können einschätzen, welcher Job wie viel Zeit kostet und auf Augenhöhe mit Ihrem IT-Department kommunizieren.
Pascal Fantou schrieb seine erste Homepage 1993, seit 1996 ist er beruflich im Online Business sowohl auf IT- als auch auf Marketing-Seite für Top-Unternehmen tätig. Gestartet bei FOCUS Online als Developer kam er über interne Projekte, deren Traffic die focus.de Homepage hinter sich liessen in die F&E Stabsabteilung des CEO. Bei FriendScout24 (Deutsche Telekom) steigerte er Registrierungen und andere KPIs um mehrere tausend Prozent. Seit seiner Selbstständigkeit hilft er Online Unternehmen das Maximum aus der Verbindung IT-Marketing zu holen. Er spricht auf internationalen Konferenzen zu Internet Marketing und Tech Themen. Er selbst bezeichnet sich als Growth Hacker – Internet Marketer – Geek.
Sie benötigen für diesen Workshop einen aktuellen Laptop, da Sie an diesem Tag eine komplette Website selber umsetzen und live stellen werden. Ein Teil der Teilnehmer wird sogar mit dieser Website schon den ersten Euro verdient haben.
Mit diesem Workshop holen Sie noch mehr aus den folgenden SMX Tagen.
Die wichtigsten Themen im Überblick:
HTTP
LAMP (Linux , Apache, MySQL, PHP)
Apache Mod Rewrite
einfache HTML und CSS Dateien lesen, verstehen und editieren
JavaScript am Beispiel jQuery
Cookies lesen, schreiben und die Grenzen verstehen
Cookieless Tracking Ansätze
Google Adwords einsetzen und richtig tracken
Keywords technisch entdecken und analysieren
WordPress installieren und mit Plugins individualisieren
Google Analytics implementieren und einbauen
Google Adsense einbauen
Arbeitsprozesse durch eigene Browser Extensions automatisieren
und genug Platz für Ihre Fragen und Themen, die Sie mitbringen
Zielgruppe:
CMO (m/w)
Director Marketing (m/w)
Head of Online Marketing (m/w)
Online Marketing Manager (m/w)
Junior Online Marketing Manager
SEO / SEA / SEM / Display / Affiliate / Social Media Manager
eigentlich alle, die schon mal eine Anforderung an ihre interne oder externe IT gerichtet haben und von der Antwort völlig negativ überrascht wurden.
---
Attention! The following workshop is in GERMAN.
HandsOn SEO Workshop mit Mediadonis aka Marcus Tandler
Marcus Tandler
Founder & CEO
Ryte
mit Marcus Tandler
Montag, 24. März 2014
9:00 Uhr – 17:30 Uhr
Veranstaltungsort: Ramada Hotel & Conference Center
Preis: 895,00€ exkl. MwSt.
Inkludiert sind zwei Kaffeepausen, Mittagessen und Softgetränke während der Konferenz

Die Workshopplätze sind limitiert – sichern Sie sich Ihren Platz rechtzeitig!
WIE arbeitet man mit den diversen Tools? WIE erreiche ich unterschiedliche Ziele?WIE analysiere ich effektiv?
Möchten Sie einen Tag lang einem der bekanntesten deutsche SEO's über die Schulter schauen und HandsOn SEO lernen?Dann sichern Sie sich Ihren Platz rechtzeitig – die Workshopplätze sind limitiert
---
Attention! The following workshop is in GERMAN.
Academy
Montag, 24. März 2014
Veranstaltungsort: Ramada Hotel & Conference Center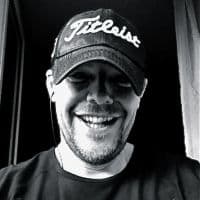 Frank Fuchs
OSS Evangelist (Operating Systems & Services)
Microsoft
9:00 Uhr – 13:00 Uhr
Webmaster Tools
Praxisorientiert lernen, was die Bing Webmaster Tools zur Analyse und Optimierung Ihrer Online Präsenz leisten, mit Focus auf deren SEO Features
In dieser praxisorientierten Session werden Sie sowohl einen Blick hinter die Kulissen dieses Tool Sets bekommen als auch lernen wie diese Tools dabei helfen, Ihre SEO Aufgaben zu erledigen. Von dezidierten SEO Reports bis hin zu Linkanalysen werden Sie in dieser interaktiven Session lernen, was dieses Tool-Set leistet.
Voraussetzung: Legen Sie sich bitte einen kostenlosen Account an – und bringen die Login-Daten mit. Hier geht es zur Anmeldung – im Moment erhalten Sie einen 30,00€ Gutschein für Bing Ads gratis zur Anmeldung dazu. (Stand 25.01.2014)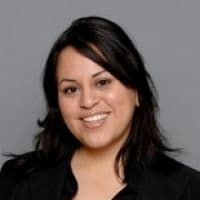 Yaravi López-Petersen
SMB Advertising Lead Germany
Microsoft
13:30 Uhr – 17:30 Uhr
Sie sind Search Marketing Spezialist, nutzen erfolgreich Google Adwords und sind bereit, neue Reichweiten im Yahoo Bing Network zu erschließen? Sie interessieren sich für Insights zur Bing Ads Plattform und neuesten Werbemöglichkeiten? Dann sind Sie bei der Bing Academy genau richtig: das Bing User Interface, die dazu gehörigen Tools wie Bing Ads Editor sowie die vielfältigen Einsatzmöglichkeiten der Bing Ads Intelligence Suite – all dies und mehr ist Ihnen nach diesem intensiven und interaktiven Workshop vertraut. Hier holen Sie sich die wesentlichen Kniffe und Tricks von Profis, um Ihre Kampagnen erfolgreich zu gestalten.
Voraussetzung: Bitte bringen Sie Ihren Laptop mit und installieren Sie die neueste Version des Bing Ads Editors & Bing Ads Intelligence.
Die bing Academy Plätze sind limitiert. Die Teilnahme ist kostenfrei (es ist jeweils eine Kaffeepause inkludiert) und erfolgt nur über persönliche Einladung. Ein limitiertes Kontingent an Tickets wird auf Anfrage an SMX München 2014 Teilnehmer vergeben. Anfragen bitte an email hidden; JavaScript is required
---