Speakers
SMX Munich
March 20-21, 2018 – ICM – International Congress Center Munich
---
Do you want to become a SMX speaker? Submission are open from May 15 on.
Call for Speaker
If you always want to stay up to date and never miss any deadline, you can subscribe to our newsletter.
Newsletter Subscription
---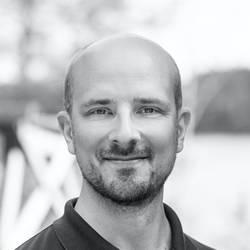 Simo Ahava
Senior Data Advocate

Simo Ahava is a recognized expert on customizing web analytics and tag management solutions to improve the entire "life cycle" of data collection, processing, and reporting. His main areas of expertise lie with Google Analytics and Google Tag Manager, and Google has appointed him as a Google Developer Expert in these fields. He is especially interested in the interface between marketing and development, and his main focus is on increasing awareness, skills, and critical thinking around data.

Simo holds the position of Senior Data Advocate at Reaktor. He also writes a popular blog on all things Google Analytics and Google Tag Manager development at www.simoahava.com. An experienced speaker and prolific blogger, Simo can be seen and heard in conferences, product forums, support communities, and developer meet-ups alike.
---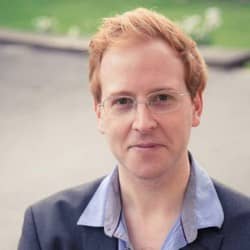 Jono Alderson
Principal Consultant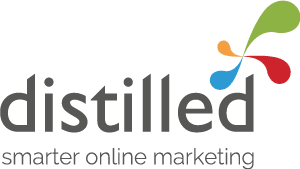 Jono Alderson has over a decade of blended experience in digital marketing, with expertise in SEO, analytics, brand strategy, campaign strategy, lead generation, eCRM automation, conversation rate optimisation and web development – from defining the 'big picture' and strategic direction, right down to getting his hands dirty in the nitty-gritty technical detail. He's worked with agencies, startups, household brands and FTSE 100 companies to define, support and deliver successful SEO, content, analytics and brand strategies at an international level.
---

Tom Anthony
Head of R&D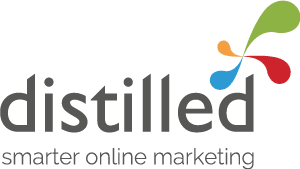 Tom conceptualised DistilledODN, the first SEO split-testing platform available publicly, and leads team that are building it. He believes the platform could bring a new era of data-driven SEO. He does lot of research around technology trends and the future of search, and work with Distilled's consulting team to try and forecast the impact those trends will have on SEO and Digital Marketing.
---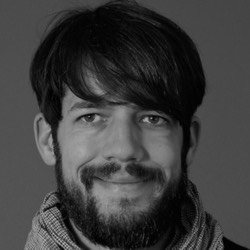 Sebastian Benz
Developer Advocate

Sebastian is a Developer Advocate at Google working with developers around the world helping them build great experiences for web and Android. He created and maintains ampbyexample.com.
---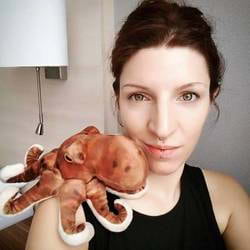 Gianna Brachetti-Truskawa
International Senior SEO/Audience Managerin
gofeminin
---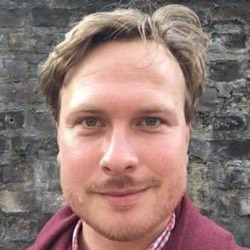 David Brych
Gründer und Creative Producer
Frog Motion Filmproduktion
Gründer und Creative Producer bei Frog Motion Media in Köln. Der gelernte Bankkaufmann wurde zum YouTuber mit über 50k Abonnenten und entwickelt heute Content Marketing Strategien auf und mit YouTube. Von der Konzeption über die kontinuierliche Umsetzung und bis hin zur YouTube Optimierung berät David Brych und sein Team unter dem Label HeroTube Unternehmen vieler Branchen im B2C und B2B Geschäft. 2009 als Dokumentarfilmer und Werbefilm-Produzent gestartet, entwickelte er sich und sein Unternehmen zusammen mit dem Internet weiter. Statt mit Unterhaltung umgibt sich David Brych vor allem mit Sachbüchern und ernsthaftem Content. Diese Mischung ist erfolgsversprechend und spricht lukrative Zielgruppen an. David Brych ist als Gastdozent an Hochschulen aktiv und zudem bekannt als Podcast Host. Das Potential im Videomarketing in Deutschland liegt brach. Die Bedeutung von Video wird in den nächsten Jahren noch weiter wachsen und entscheiden wer online existiert.
---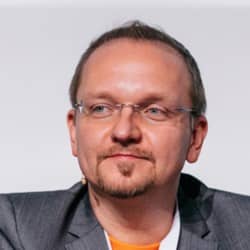 Christoph C. Cemper
CEO
Impactana GmbH & LinkResearchTools GmbH
Christoph C. Cemper started working in online marketing in 2003 providing SEO consulting and link building services. Out of the need for reliable and accurate SEO software the first internal tools were developed in 2006. This was the basis for the full product LinkResearchTools (LRT) launched to the public in 2009 as SaaS product with four tools. Thanks to ongoing development LinkResearchTools today provides 21 tools with ever growing power and functionality adapted market requirements and Google changes. When the famous Google Penguin update changed the rules of SEO in 2012, Christoph launched Link Detox, software for finding links that pose a
risk in a website's backlink profile. Christoph has been talking and writing about link risk management since early 2011 and introduced the technology and formal process for ongoing link audits in 2012 as well as pro-active removal and "disavow" of bad links. In 2015, Christoph launched Impactana, a "Content Marketing Intelligence" software that helps marketing professionals in idea finding and influencer analysis finding content & people that make an impact. Again Impactana provides unique metrics and technologies.
---
Julian Dziki
Seokratie
---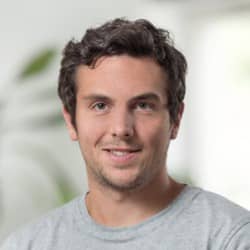 Michael Felis
Director SEO & Business Development

---
---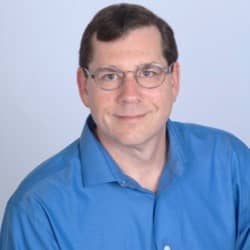 Brad Geddes
Founder

Brad Geddes is a co-founder of AdAlysis, an ad testing & recommendation platform. Brad is the author of Advanced Google AdWords, the most advanced book ever written about Google's advertising program.
Brad has worked in PPC since 1998, and over those years he was worked with companies who manage tens of thousands of small PPC accounts and other companies who spend millions on marketing each month. His experience ranges from owning his own agency, to managing a boutique agency, to overseeing programs that were official resellers of Google and Microsoft. Some brands he has worked with include: Amazon, Yahoo, Google, YellowPages.com, Encyclopedia Britannica, and Salesforce.
One of his trademarks has been demystifying the complicated aspects of SEM. Not one to hold secrets, Brad prefers to educate his readers on the various aspects of crafting successful marketing campaigns to ensure the success for all parties involved.

---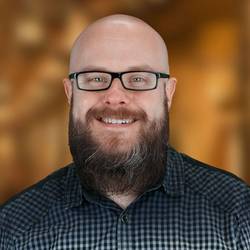 Greg Gifford
Director of Search

Greg Gifford is the Director of Search and Social at DealerOn, a software company that provides websites and online marketing to new car dealers all over the US. He's got over 16 years of online marketing and web design experience, and he speaks internationally at both automotive and SEO conferences, teaching thousands of small business owners and marketers how to get their sites to show up higher in local search rankings.
Greg also spends his time doing freelance website design and SEO for local businesses. He graduated from Southern Methodist University with a BA in Cinema and Communications, and has an obscure movie quote for just about any situation.
---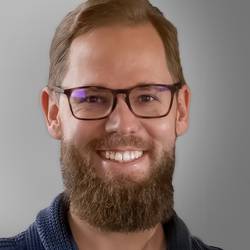 Bartosz Góralewicz
CEO
Elephate
Bartosz Góralewicz is the CEO at Elephate, an SEO agency that specializes in preventing and curing technical SEO issues for businesses of all sizes, including renowned international corporations. He is passionate about sharing his expertise and frequently publishes thorough case studies. In his off time, he enjoys spending time with his wife and two young baby girls.
---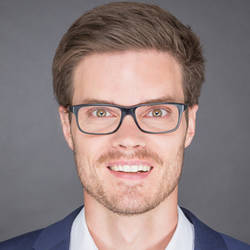 Christopher Gutknecht
Head of Online Marketing

---
---
---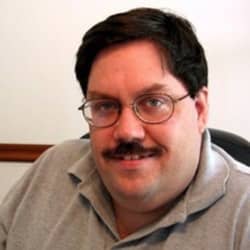 Bill Hunt
President

Bill is the President of Back Azimuth Consulting, which focuses on helping companies understand the Voice of their Customer by aggregating multiple digital signals into actionable insights, product innovation and messaging strategies.

Bill is considered the top thought leader on Global Search Engine Marketing and is an internationally recognized Search Marketing speaker haven spoken at conferences in over 30 countries. Press, industry analysts and corporate leaders frequently seek Bill's advice to effectively leverage Enterprise and Global Search Marketing and Social Media strategy.

Bill has previously been the CEO of two of the largest Global Search marketing firms, Global Strategies and Outrider both of which were acquired by WPP.

Bill is the co-author of the best selling book "Search Engine Marketing, Inc." Driving Traffic to Your Companies Web Site from IBM Press now in it's 2nd Edition. Bill also writes a popular blog on search and social media marketing at http://www.whunt.com as well as a column for Search Engine Land on International Search Marketing

Bill earned a B.A. in Asian Studies/Japanese, from the University of Maryland, Tokyo Campus, and a B.S. in International Business, from California State University, Los Angeles and work towards an MBA. Bill is also a veteran of the U.S. Marine Corps.
---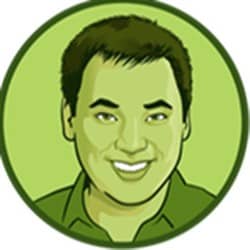 Larry Kim
CEO

Larry Kim is the founder of WordStream, a PPC management software and services company whose free PPC and keyword research tools have been used by more than a million internet marketers worldwide. Larry has been named the most influential PPC marketer in the world for the last two years by PPC Hero and 3QDigital, and his internet marketing blog is read by nearly a million visitors every month. Larry is a columnist for Search Engine Land, Search Engine Watch, Hubspot, Moz, Inc Magazine, Marketing Profs, and dozens of other publications.
---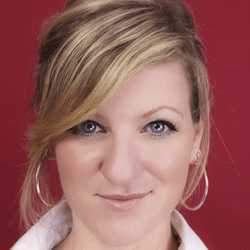 Astrid Kramer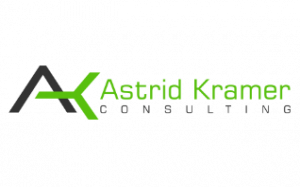 ---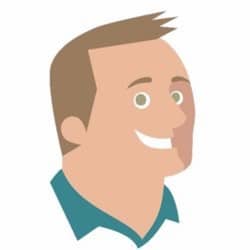 Karl Kratz
Owner
Karl Kratz Onlinemarketing
---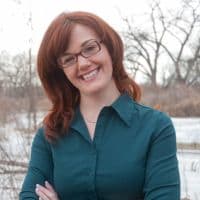 Cindy Krum
Chief Executive Officer
Cindy Krum is the CEO and Founder of MobileMoxie, and author of Mobile Marketing: Finding Your Customers No Matter Where They Are, which gets 4.5 out of 5 stars on Amazon. She is the leading Mobile SEO consultant, and is thought leader in the search industry. Cindy works with many top-notch, internationally recognized clients, assisting with mobile SEO, Responsive Design, mobile site migrations and site-speed optimization.
---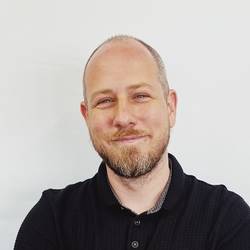 Paddy Mogan
Co-Founder
Aira
Paddy is co-founder of Aira, a digital marketing agency based in Milton Keynes specialising in SEO, PPC and content-driven digital PR campaigns. He has worked in digital since getting bored during his law degree at University and has worked with brands around the world to help them grow organic search traffic. He started his own agency in January 2015 and now works with clients in the UK, US, Europe and Australia.
---
---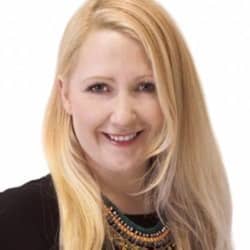 Lisa Myers
CEO & Founder

Lisa Myers is the founder and CEO of Verve Search. She has been working in Marketing since 2001 and got "bit" by the "SEOl" bug in 2005, when she was tasked with setting up the Search department at a Integrated Marketing Agency. In 2009 she decided to start her own agency and Verve Search was born.
Lisa is a prolific part of the SEO community worldwide and contributes regularly to publications on and offline as well as best practice guides and round tables. She is the founder of Women in Search, SEO-Chicks.com and co-founder of StateofSearch.com. Lisa also speaks frequently at conferences in the search and general digital marketing industry worldwide and is often hired to train internal teams, agency and universities on SEO, Content Marketing and Social.
---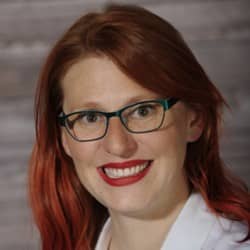 Christi Olson
Search Evangelist

Christi is the Search Evangelist at Microsoft in Seattle, Washington. For over a decade Christi has led Digital Marketing teams focusing on Search and Analytics at Microsoft, Expedia, Harry & David, Pointmarc (a Merkle company) and Point It. Christi is passionate about search marketing and has spent her career helping businesses solve their marketing challenges and goals through studying and analyzing data to develop actionable insights and strategies. Her love for digital and teaching others has driven her to speak at conferences globally including CES, AdWeek, SMX, PubCon, Digital Summit Series, and Search Insider Summit to name a few.

---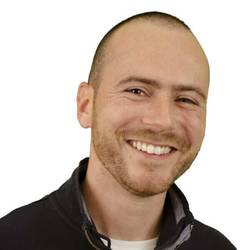 Max Prin
Head of Technical SEO
Max Prin is the Head of Technical SEO at Merkle. The SEO technical team ensures the accuracy, feasibility and scalability of the agency's technical recommendations. Max supports Merkle's SEO department by developing SEO best practices, tools and processes through research and testing. Max is also in charge of developing and publishing TechnicalSEO.com.
---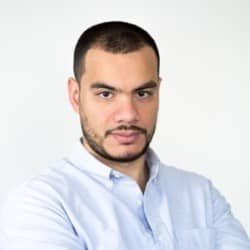 Michel Ramanarivo
Klickwunder
Michel is founder and Managing Director of the Klickwunder Agency. His company is focused on all aspects of Search Performance Marketing. Prior to Klickwunder, Michel was responsible for starting up and leading SEA in 20+ countries and 10+ languages for Rocket Internet AG. Furthermore, he is a Google Partner Academy Trainer and covers AdWords topics from A/B Testing to Scripts. Being so passionate about paid search, in 2015 Michel has launched his software as a service adsprout.io which helps companies set up and manage their paid search campigns in a heartbeat.
---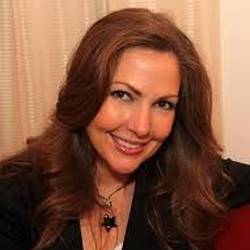 Michelle Robins
SVP Content & Marketing Technology
Third Door Media
Michelle is the Editor in Chief for Third Door Media's digital publications, Search Engine Land, MarTech Today and Marketing Land, directing a full-time staff of reporters and editors managing contributed content. She is responsible for developing the content strategy across all properties and aligning those initiatives with the programming and audience goals for Third Door Media's two leading marketing conference series, Search Marketing Expo and The MarTech Conference. In addition, Michelle oversees information technology operations including user experience, mobile strategy, analytics, data management and maintenance of all internal and third-party marketing technology systems utilized by the various business divisions.
---
Jeff Sauer
Founder and Lead Instructor
Jeffalytics
Jeff Sauer is a born problem solver who has been creating on the web since he was in 8th grade. After graduating from college with a degree in Computer Information Systems, Jeff became a full time Internet marketer in 2005. Since then, he has helped grow his company, Three Deep Marketing by 500% to $6 million in revenues, being named to the Inc 5000 list for 2010, 2011 and 2012. While working with some of the biggest brands in the world, his company has won numerous awards. Jeff was named the 2012 CIO of the Year in Minneapolis/St. Paul for emerging companies.
---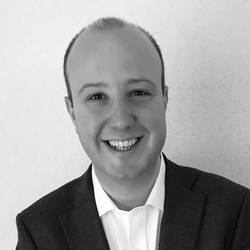 Frederic Schaub
Freelance
Fred led international expansion at Marriott Digital Services, the in-house digital agency of Marriott International. He was responsible for the development and implementation of global services to support clients, partnering with corporate headquarters and providing training programs for his team and clients. Fred brings over 10 years of digital marketing experience in Europe and the USA. He previously led SEO for Marriott International's enterprise SEO team and before that worked in the field with Marriott's ecommerce organization. He is an avid traveler, speaks 3 languages fluently, enjoys sailing, running, cooking, and spending time with his wife and son. A keen learner, Fred has taken to regularly writing articles for the MDS blog (MDS Decoded) and may get into Mandarin in the future.
---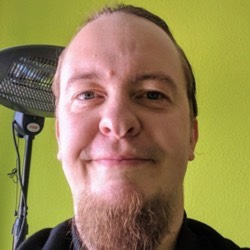 Olaf Seydel
Audience Development

---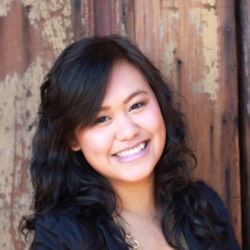 Leslie To
Sr. Director, SEO
3Q Digital
Leslie, a UC Berkeley alumna (#gobears), loves digging into SEO & Analytics almost as much as she loves her cat and reading. Jokes and sarcasm aside, Leslie started at iSearch Media (later acquired by 3Q Digital) in May 2011 and became a channel leader thanks to her acumen in analytics, technical know-how, and voracious research. Contributing to her lifelong quest to #smashthepatriarchy, Leslie is a regular on the SEO speaking circuit; she's starred on panels at presentations at SMX Advanced, SMX East, SMX West, Engage, and the SEMpdx monthly series.
---