International Search Summit @ SMX München
Mittwoch 16. März 2016, RAMADA Hotel & Conference Center, München
Die International Search Summit findet komplett in ENGLISCH statt.
---
Global SEO
The International Search Summit digs deeper than any other event into the topics and issues that matter to international search marketers. ISS Munich is the ideal event for anybody involved in running, implementing or managing online marketing projects in more than one language or country. Led by the international search specialist's at Webcertain, with the help of some special guests, it's a full day of international content guaranteed to give you new insights, tactics and techniques to help improve your global website performance and return on investment.
At the International Search Summit, you'll get:
In-depth sessions on the most important and challenging factors of international SEO
Actionable tactics and takeaways to improve your international performance and ROI
The opportunity to network with speakers and fellow delegates to share experiences and find the answers to your international SEO questions
Insights into the global search landscape and the international opportunities for businesses
Access to a wealth of reports, research, whitepapers and articles on international search
And you'll learn:
The latest developments, functions and features of the major global search engines
Where the biggest global opportunities lie and how to take advantage of them
How to manage and scale global search activities and teams around the globe
The fundamentals of geo-targeting and how to ensure users see the content targeted at them
How to conduct effective keyword research in multiple languages
When and how to consider culture in international campaigns
How to scale and adapt content for a multilingual audience
And much more! Join us at SMX Munich on Monday 16th March to really take your global campaigns to the next level and grow your business around the world!
What past delegates said:
"I very much enjoyed the ISS! Actually talking to people who know what you're talking about when you mention hreflang-tags and geo-targeting was great. There was a sense of mutual interests that you don't often come across in your daily work" – Arne van Elk, RNW
"The International Search Summit exceeded my expectations. I was pleasantly surprised by the high professionalism of the speakers as well as the friendly atmosphere. This event has proven that the most valuable information doesn't have to be presented by 'Internet celebrities'. It was a pleasure for me to meet real thought leaders in multilingual search marketing" – Martin Kura, Consultant
---
Programm
Alle Session Beschreibungen anzeigen
Mittwoch - 16 März, 2016
Maximising International Opportunities
We all know the opportunities for businesses expanding into international markets are big – but just how big? Here we'll investigate some of the biggest and fastest growing global markets and identify the key opportunities for savvy organisations.
Referent:
Creating A Winning Global Digital Strategy
When developing a digital strategy for an international business, there are so many factors to consider in order to provide a consistent, relevant and engaging experience for your customers. Cees Kardolus, Head of Digital at SAP EMEA, will share his experience of running projects from a global perspective to local adoption. SAP's 1DX (One Digital Experience) project will be leveraged to highlight some of the major challenges facing the all marketers involved, as well as solutions for overcoming them.
Referent:
Cees Kardolus, Marketing Director for Strategic Projects & Customers, SAP EMEA
International SEO Tips from Google
As the leading search engine in most countries around the world, understanding how to optimise and mark-up your website is essential to ensure the right users see the right information, whatever country they are in. John Müller will share some insights and tips for international SEO success on Google.
Referent:
Organic and Paid Insights for Yandex
Russia is Europe's largest internet market, and its home grown search engine Yandex is the market leader, making it an essential channel for any organisation wishing to reach a Russian audience. Dominik Johnson will cover key topics including using Yandex Webmaster Tools, the learnings from the "no-links" approach, as well as how advertisers can benefit from the new Yandex PPC auction model.
Referent:
Creating Digital Success in China with Baidu
For many businesses, targeting China is high on the priority list. However, such a unique market requires a unique strategy and a good understanding of the culture and audience. This session will highlight some key facts to keep in mind when targeting China, as well as how to utilise its leading search engine Baidu to drive brand awareness and traffic.
Hreflang Implementations Across the Globe
Whether you want to optimize German pages specifically for Austria and another set for Germany, or you have English, Korean and Japanese versions of the same page, you'll need to use hreflang. As hreflang is probably among the most hard to implement Google standards out there, we want to get you started on the right foot and with the right game plan. Joost, having done implementations for several major international sites like the Guardian and Student.com, will guide you through the process.
Referent:
Maintaining Organic Rankings in International Markets
SEO is an on-going process, with continual effort required to ensure you any good ranking positions are maintained and your brand remains competitive in each target market. Rahul Gupta, Head of SEO at Cuponation, will share learnings from his experience and provide tips for developing effective and agile SEO strategies for international campaigns.
Referent:
International Keyword Research
There is a lot to consider in international keyword research - from search engines to user behaviour to language differences and peculiarities. We'll explore the factors to consider and share tips for achieving the most effective results from your keyword research activities.
Referent:
Interactive Discussion and Final Q&A
Share your experiences, hear from your peers and discuss the topics, questions and challenges that matter to you! This session aims to ensure you leave ISS with all the answers and insights you came to find!
*Sessions und Referenten können sich gegebenenfalls ändern.
Referenten
---
Andy Atkins-Krüger
CEO

Andy Atkins-Krüger is the CEO of WebCertain Group, an international web marketing agency which brings together native speakers from countries around the world to provide a centralized hub for clients. It is one of the only agencies to focus solely on international projects and covers over 44 languages in-house.
Andy contributes regularly to publications and blogs on international search. He writes regular of blog.webcertain.com. He also speaks regularly at conferences around the world including SMX, SES, Eye for Travel, Click Asia Summit and PubCon. In addition,Andy is the Chair of the International Search Summit.
---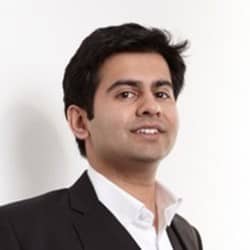 Rahul Gupta
Head of SEO
CupoNation
Born & raised in India, Rahul comes from a background of production engineering, six sigma & knowledge transfer studies. He became a part of CupoNation in 2012 and now heads the Global SEO department with an in-house search team of 50+ amazing people. His speciality area includes SEO strategy, online market analysis, user experience optimization & in-house team management. His interest lies in affiliate marketing, Internet of things, SEO experimentation & process automation.
Spricht bei folgender Session:
---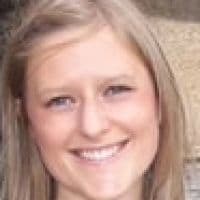 Gemma Houghton
Marketing Manager

Gemma Houghton has been working in international search for 5 years and leads WebCertain's marketing team. She is responsible for managing WebCertain's online marketing activities around the world as well as organising and programming the International Search Summit, which runs across Europe and the US. She contributes regularly to the multilingual-search.com blog and writes for State of Search. She has spoken on international search on various webinars and at conferences. Gemma holds a Professional Diploma in Marketing from the Chartered Institute of Marketing and a BA Joint Honours Degree in French and German.
---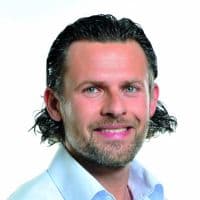 Dominik Johnson
Key Account Development Director

Dominik Johnson is Key Account Development Director at Yandex. In this role, Dominik forges, develops and reinforces the company's partnerships with the leading brands and digital agencies in Germany and Europe. Dominik is one of Germany's top-100 managers, according to Werben & Verkaufen (W&V), the country's leading magazine for marketing and advertising. He is also a contributing author at a number of online publications on search engine marketing and a sought-after speaker at industry events and conferences in Germany and around the world. Before joining Yandex, Dominik served as Executive Manager at a full-service international performance-based marketing agency, where he was initially responsible for social media marketing and then took on an executive role. He is credited with building a global network of independent performance marketing agencies. With over ten years of experience in digital marketing, Dominik has a deep understanding of the market and a prescient sense for new trends and initiatives.
Spricht bei folgender Session:
---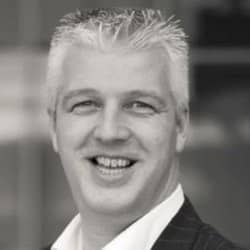 Cees Kardolus
Marketing Director for Strategic Projects & Customers
SAP EMEA
Spricht bei folgender Session:
---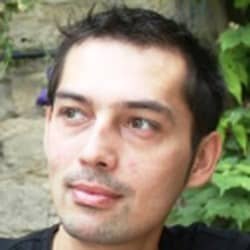 Ben Lefebvre
Director of Business Solutions

Benjamin Lefebvre is the Director of Business Solutions of Webcertain Group. With an extensive linguistic background, and over five years of hands-on search experience, Ben is a regular speaker at the International Search Summit and is one of the tutors at the International Marketing School. Familiar with a variety of different industry sectors and digital channels, he also makes sure that all clients' international digital marketing strategies have been appropriately adapted to each target market. Ben's areas of expertise are Pay per Click, SMO, Search Engine Optimisation, Online PR and Link Building applied to international and multilingual markets and project management.
Spricht bei folgender Session:
---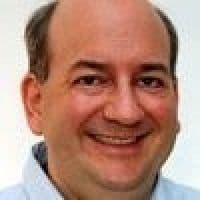 John Müller
Webmaster Trends Analyst

Johannes joined Google in 2007 and works as a Webmaster Trends Analyst with Google Zürich. He works closely with the teams Teams Webmaster Central, Sitemaps and Search Quality and looks after the English speaking Google Webmaster Help discussion forums.
Spricht bei folgender Session:
---
Immanuel Simonsen
Research Manager

As the Research Manager of multilingual web marketing agency Webcertain, Immanuel heads up the company's global market research activities and large content marketing projects. He is the author of several reports and guides, including 'The Essential Guide to Rel-Alternate-Hreflang' and 'The Webcertain Global Search and Social Report 2013'. Apart from being a tutor at the International Marketing School -- teaching online marketing professionals on business opportunities around the globe -- Immanuel is a regular speaker at the International Search Summit, a leading event series dedicated to multilingual search and social media marketing. He also writes for Webcertain's multilingual search blog. Born and raised in Denmark, Immanuel now lives in Barcelona.
Spricht bei folgender Session:
---
Weitere Referenten folgen.
*Sessions und Referenten können sich ändern.