ISS – International Search Summit @ SMX München
Montag 19. März 2018, H4 Hotel München Messe
Der International Search Summit findet komplett in ENGLISCH statt.
---
Join us at SMX Munich on Monday 19th March to really take your global campaigns to the next level and grow your business around the world!
Success in international digital marketing is not just about translating your website and localising your content. It's not just about technical expertise in geo-targeting or automation. It's not simply reliant on processes across global teams.
It's a combination of all of these factors, and more. Global search success comes from combining local, cultural knowledge and expertise with technical skills and robust efficient processes, whatever your business size or sector.
The International Search Summit takes these pieces of the jigsaw and puts them together. A range of expert speakers with diverse experience will share insights, tips and tactics across the key components of success global campaigns and leave you with a clear vision of how to take your international efforts to the next level.
The sessions at ISS will assume some level of knowledge of search practices and techniques, and they will focus on the specific challenges, considerations and tactics that impact international online campaigns.
What past delegates said:
"I very much enjoyed the ISS! Actually talking to people who know what you're talking about when you mention hreflang-tags and geo-targeting was great. There was a sense of mutual interests that you don't often come across in your daily work"
– Arne van Elk, RNW
"The International Search Summit exceeded my expectations. I was pleasantly surprised by the high professionalism of the speakers as well as the friendly atmosphere. This event has proven that the most valuable information doesn't have to be presented by 'Internet celebrities'. It was a pleasure for me to meet real thought leaders in multilingual search marketing"
– Martin Kura, Consultant
"Awesome speakers. Great insights. Perfect event."
– Markus Doll, Head of Online Marketing at Chrono24
---
Agenda
Alle Session Beschreibungen anzeigen
Montag - 19 März, 2018
Missed opportunities in international search
Many multinationals have seen huge successes and major fails in the pursuit of international glory. Drawing on his vast experience, working with some of the biggest global brands, Bill will look at some of these examples and highlight common areas of missed opportunity. He'll also provide practical tactics and techniques to ensure efficiency and effectiveness across global markets. A fantastic opportunity to hear from one of the most knowledgeable international SEO practitioners in the world.
Referent:
Bill Hunt, President, Back Azimuth Consulting
Deploying Amazon's geo-targeting approach to improve global web performance
If you search for a product in the 'wrong' country in Amazon, somehow Amazon manages to correct it and still give you the right result. How do they do this? In this session, Andy will discuss how can you replicate this experience with your own site and with Google, and which tools can help you do so.
Referent:
Getting it right: geo-targeting and hreflang
This topic is at the heart of international SEO, as geo-targeting has a huge impact on the success and performance of global websites. Google's John Muller will dive into the different geo-targeting options available and provide guidance on how to select the best option for your website, as well as how to ensure correct implementation.
Referent:
Yandex.Metrica: How to predict future conversions and double your revenue
Nowadays successful businesses need to use all the data they have available to continually optimize their online activity. Self-learning algorithms find patterns in data that yield business value and provide insights for improving campaign performance. Using case studies from a major online retailer, a DIY store and an airline booking service, Alexandra will demonstrate why and how to use a conversion prediction system and make interactions with your customers more effective and profitable.
Referent:
International keyword research
Keywords still play a fundamental and vital role in any search campaign. This session will look at the specific considerations needed when conducting keyword research for different markets and languages, as well as the differences between search engine tools and the pitfalls to be aware of.
Referent:
Umay Jones, International Digital Marketing Strategist, Webcertain
International site speed: a complete guide to super-speed around the world
Site speed is an important factor for search engines and users alike: a slow site most likely means slow sales and low rankings. Bastian Grimm will share his top strategies for ensuring your site loads as fast as possible, wherever in the world it's been accessed. He'll dig into mobile optimisation, CDNs, AMP, as well as sharing insights into which tools can help when optimising site speed on an international scale.
Referent:
How and why to implement agile international SEO
Agile SEO is a process to perform and implement SEO strategies that are quick, efficient, and effective on a large scale. Acting agilely can be especially valuable in a dynamic ever-changing field like SEO where the environment is competitive and volatile due to the constant algorithm changes and multilingual/multi-regional opportunities. Implementing Agile processes helps to see the bigger picture and at the same time focus on the step-by-step progress.
During the talk we'll explore how to manage SEO efforts across different locations, teams and projects through agile and walk through real-life examples on how to implement Agile in Site Migrations (CMS & HTTPS), Site-wide projects and keyword research for multi-regional websites.
Referent:
International PPC on a global scale: a case study
There are many considerations when setting up and managing global campaigns, from keywords to ad copy, campaign structure to budgets. Ismail will present a case study of an international PPC spanning 31 countries across 4 continents and provide insights into how to effectively optimise global campaigns to achieve great results and maximise reach
Referent:
How to win with featured snippets
Appearing in position 0 with a featured snippet can have a huge impact on search performance. Using international case study examples from Sixt, Izzi will share practical insights into how to generate snippets that will rank and contribute to enhanced search performance
Referent:
End of International Search Summit Munich 2018
*Sessions und Referenten können sich gegebenenfalls ändern.
Referenten
---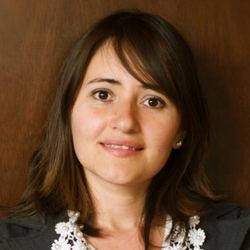 Jarazet Altamirano
EMEA Digital Marketing Program Manager
Texas Instruments
Jarazet Altamirano is a Marketing Strategist with over 10 years' experience working with Fortune 500 companies in North America and Europe. Her expertise encompasses International Online Marketing Communications, Search Engine Marketing, Digital Innovation, Agile and Lean methodologies and Growth Hacking Marketing.
Jarazet has been a speaker at various international events like the Digital Marketing Institute in Munich, Women's Entrepreneurs Summit Series for the Small Business Administration in California and ISARCAMP Münchener Webwoche in Munich.
Her passion lies within implementing Agile and Lean methodologies, largely encompassing the areas of SEM and Digital Innovation. Jarazet holds a B.A. in Marketing and a Masters degree in Business Entrepreneurship and Technology.
Spricht bei folgender Session:
---
Andy Atkins-Krüger
CEO

Andy Atkins-Krüger is the CEO of WebCertain Group, an international web marketing agency which brings together native speakers from countries around the world to provide a centralized hub for clients. It is one of the only agencies to focus solely on international projects and covers over 44 languages in-house.
Andy contributes regularly to publications and blogs on international search. He writes regular of blog.webcertain.com. He also speaks regularly at conferences around the world including SMX, SES, Eye for Travel, Click Asia Summit and PubCon. In addition,Andy is the Chair of the International Search Summit.
Spricht bei folgender Session:
---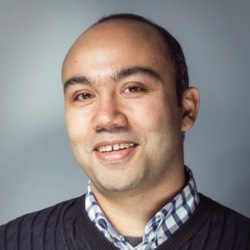 İsmail Şişman
Account Manager

İsmail is an Account Manager at Webcertain where he is responsible for developing digital marketing campaigns to help global brands establish an online presence in key markets around the world. Although he works with client across a range of sectors, his areas of expertise are in Tourism and Education where he has built a wealth of experience over the last ten years. He's worked with top brands including Alpharooms.com and Rentalcars.com. Ismail draws on specialist knowledge of specific markets to launch engaging local campaigns including; Turkey, Dubai, Tunisia, Scandinavia, Portugal, and Greece. He enjoys reading and blogging about international crime fiction.
Spricht bei folgender Session:
---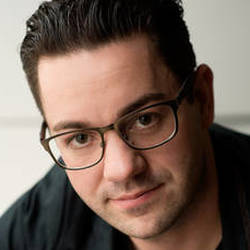 Bastian Grimm
President Organic Search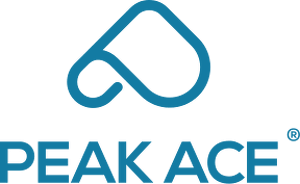 Bastian Grimm verantwortet bei der Peak Ace AG die Bereiche Suchmaschinenoptimierung sowie Content & Online PR und blickt dabei auf knapp zehn Jahre Erfahrung im Performance Marketing zurück. Mit einer Passion für Software-Entwicklung und Technik liebt er das Sparring mit IT- und Marketing-Abteilungen, um für die Kunden – gemeinsam mit seinem Team – außergewöhnliche Lösungen zu entwickeln und nachhaltige Ergebnisse zu erzielen. Primäre Tätigkeitsschwerpunkte von Bastian sind u.a. das SEO Management Consulting, Interimsmanagement, Team Setups, SEO Strategieentwicklung sowie Trainings & Workshops. Bevor er sich ganz seinen eigenen Projekten widmete, war Bastian für den Aufbau verschiedener Marketing-Teams verantwortlich, z.B. bei der Fox Mobile Group und verantwortete dort die SEO Aktivitäten in 25+ Ländern und für 100+ Portale.
Spricht bei folgender Session:
---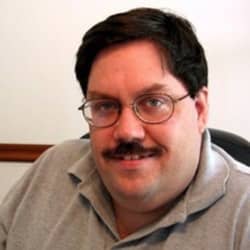 Bill Hunt
President

Bill is the President of Back Azimuth Consulting, which focuses on helping companies understand the Voice of their Customer by aggregating multiple digital signals into actionable insights, product innovation and messaging strategies.

Bill is considered the top thought leader on Global Search Engine Marketing and is an internationally recognized Search Marketing speaker haven spoken at conferences in over 30 countries. Press, industry analysts and corporate leaders frequently seek Bill's advice to effectively leverage Enterprise and Global Search Marketing and Social Media strategy.

Bill has previously been the CEO of two of the largest Global Search marketing firms, Global Strategies and Outrider both of which were acquired by WPP.

Bill is the co-author of the best selling book "Search Engine Marketing, Inc." Driving Traffic to Your Companies Web Site from IBM Press now in it's 2nd Edition. Bill also writes a popular blog on search and social media marketing at http://www.whunt.com as well as a column for Search Engine Land on International Search Marketing

Bill earned a B.A. in Asian Studies/Japanese, from the University of Maryland, Tokyo Campus, and a B.S. in International Business, from California State University, Los Angeles and work towards an MBA. Bill is also a veteran of the U.S. Marine Corps.
Spricht bei folgenden Sessions:
---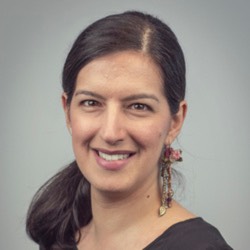 Umay Jones
International Digital Marketing Strategist

Umay is an International Digital Marketing Strategist at Webcertain. She's responsible for developing the content for Webcertain's Know-How platform and training courses on International Digital Marketing. Before taking up this role, she worked on a variety of international PPC projects for clients across a range of sectors including; IT, education and travel. She was also trained at Yandex headquarters in Moscow and has delivered search advertising training in various locations around the globe including Istanbul, London, Munich and Barcelona. Umay's background is in advertising and public relations where she enjoyed a highly successful career in Turkey for over ten years working with top agencies on global brands before moving to the UK. Her interests include tango, jewellery making and she enjoys a cup of Turkish coffee!
Spricht bei folgender Session:
---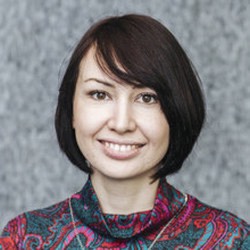 Alexandra Kulachikova

Alexandra has more than 9 years of experience in digital marketing and analytics. During this time, she has worked both client and agency side, as well as for Google. At Yandex, she focuses on improving the functionality of Yandex.Metrica and improving the awareness of the tool globally. Most of all, she likes to solve difficult customer cases and help them improve their results. She is also a Lecturer and speaks regularly at Russian and international conferences.
Spricht bei folgender Session:
---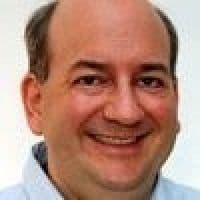 John Müller
Webmaster Trends Analyst

Johannes joined Google in 2007 and works as a Webmaster Trends Analyst with Google Zürich. He works closely with the teams Teams Webmaster Central, Sitemaps and Search Quality and looks after the English speaking Google Webmaster Help discussion forums.
Spricht bei folgender Session:
---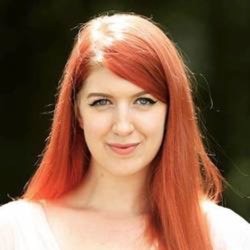 Izzi Smith
SEO Manager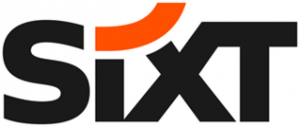 Izzi Smith is the SEO Manager for Sixt UK and has lived in Munich for over three years since moving from her hometown in Manchester, England. She is passionate about Structured Data, UX and technical SEO. When not optimising, you can find her exploring Munich's beer gardens or attending local Online Marketing meet-ups.
Spricht bei folgender Session:
---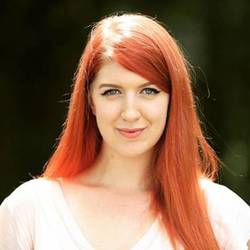 Isobel Smith
SEO Manager UK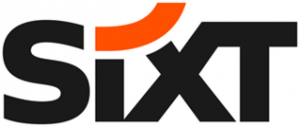 Izzi Smith arbeitet als SEO Manager UK bei Sixt. Sie lebt und arbeitet seit 3 Jahren in München. Geboren und aufgewachsen ist Izzi in Manchester/UK.
---
Weitere Referenten folgen.
*Sessions und Referenten können sich gegebenenfalls ändern..