How would YOU explain your 95 years old grandma what you are doing for a living? We are curios about the answers from our speakers Purna Virji (Senior Client Dev. & Training Manager, Bing Ads), Wil Reynolds (Founder & Director of Digital Strategy, SEER Interactive) and Rand Fishkin (Wizard of Moz, Moz). Moreover we asked them about the mobile index, AMP and how the meta information for their session would look like.
Meta information like title and description is an important part of SEO. Imagine you would have to set a short "meta description" for your talk at the SMX 2017 in Munich. What would it look like?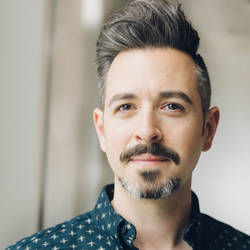 Rand Fishkin: "In this keynote, Rand looks at some of the most remarkable content on the web and analyzes why some great content pieces make the leap to high rankings while others languish outside of Google's top results."
Wil Reynolds: "People, listen to them, they are the ones clicking on your "high rankings", ask yourself how much do you know about them? How many hours have you spent studying why people buy?  Now ask yourself, how much time have you spent on understand how / why Google "ranks things"? Do you see an imbalance?"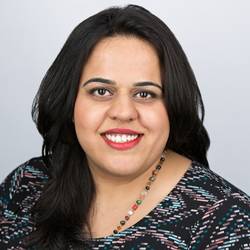 Purna Virji: "This year, I am lucky because I have two talks. Here are the meta descriptions for each:
Technology is changing the way we buy. Learn how artificial intelligence, chatbots and conversational commerce are leading to landing page-less conversions and what you need to do to prepare.
Visual intelligence – a combination of image search and artificial intelligence – means we'll see a rise in searches using the smartphone camera. How will this impact advertisers who rely on only keywords? Learn to prepare for when your camera becomes the search box "
One big topic in 2016 was googles change from the main index to the mobile index. What does this change mean to "SEO" for the website owners and companies? Is it enough to simply switch everything to "mobile" or what is the best strategy?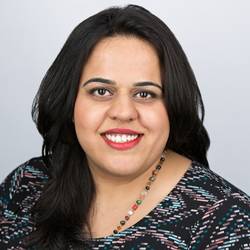 Purna Virji: "Didn't you hear? For the tenth year in a row it is now the year of the mobile. LOL. I'm only kidding here but I think finally the usage rates and user expectations have reached undeniable levels- Search Engine Land reported that nearly 60 percent of searches are now from mobile devices.
The reliance on mobile has also seen a shift in types of input, it's no longer all about typing in our queries. We've seen the rise of voice search (65% of smartphone owners use voice assistants) and need to be preparing ourselves for visual intelligence. Our cameras are fast becoming our search platforms – this means we don't need to type in a search query. We can simply take a picture and then find what we're looking for.
We're never more than 2 feet away from our phones, so if new search trends can take advantage of technology that is practically joined to our bodies then it will grow in usage. This SMX Munich, I'll be talking about what companies can do to get photo-ready."
Wil Reynolds: "I'm not sure. To be honest, I'm trying to shift my team from thinking "Google First" and move to people first, with Google a close second. Given that, I'd say inventory conversion rates and engagement for your content from mobile vs. desktop. Use the data you already have, do you see degradation over time in your mobile conversion rates? Ask yourself why. Run user tests on mobile, use tools like Inspectlet / hotjar to get a feel for how people on mobile are interacting with your content."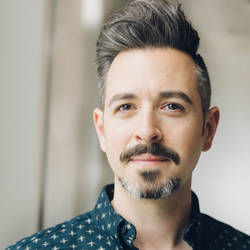 Rand Fishkin: "For right now, this doesn't appear to have a significant impact on SEO. We'll have to study how mobile and desktop results differ from one another over the months ahead, but my suspicion is that the separate mobile index won't require any new approaches. SEO has meant we need to provide mobile friendly and adaptive or responsive design for a while, I don't expect that will change."
AMP ("Accelerated Mobile Pages") is the alternative to Facebooks Instant Articles from Google. With AMP mobile Websites should be loaded much faster. Which pros and cons does AMP have in your opinion and does every page owner need to use it to "pimp" his mobile website?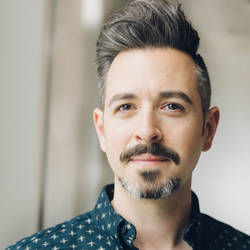 Rand Fishkin: "The big con is that Google is controlling the user experience and siphoning away traffic that mobile websites could be earning. It hurts sites' abilities to have deeper connections and more engaged visits, harms things like copy/paste of URLs and URL sharing, and affects delivery of more personalization features. AMP also impacts your ability to run conversion rate tests. The plus side, of course, is that it does load really, really fast on mobile devices, even at slow connection speeds. My general advice is to use it on your content, but not necessarily on every page."
Wil Reynolds: "I would say its started with news, but we can see AMP expanding into other verticals, if I was an enterprise company, I'd be putting it on my next 2-3 years roadmap. If I was in the content business, it would be on my "must be done now" list."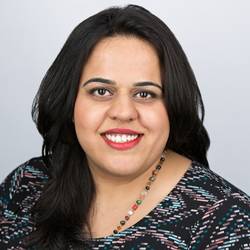 Purna Virji: "Ultimately everything comes down to user experience. I personally am a fan of Instant Articles and AMP pages because they load quickly for me- especially important when I am traveling and having to deal with very sloooooow internet.
From a business owner standpoint, I would recommend three steps:
Understand the value: The benefit to the users is obvious. A few more things to consider:

It's not just the increased speed- there's also the fact that users need to spend less data which is a big win.
AMP is rolling out to additional publishers including Bing and Pinterest.
The SEM Post has reported seeing AMP pages pop up in regular SERPs as well and not just the carousel on top.

All these mean that we'll see the effect of AMP in even more places so it may be time to move it up in the priority list.

Know the limitations: As with everything there are some side effects so it's good for business owners to stay informed. A few things that come to mind are:

there may be tracking issues with Google Analytics if not properly implemented
customization can be limited, for example users can't choose to increase font size to better read an article.

None of these need to be huge concerns with a thoughtful approach to implementation.

Find the need and prioritize. Identify which sections on your website could be most impactful to testing AMP on and then implement it in phases so you can mitigate any risk."
Please explain to your 95 years old grandma what you are doing for a living.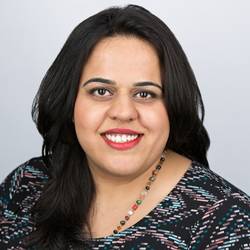 Purna Virji: "Grandma, I help people reach more customers with information on their brand, products, and services. It's like a computer version of the telephone directory book, but less heavy 🙂 My job is to teach people how to use this online version of the yellow pages to help grow their business. In doing this, I get to travel all around the world and represent Microsoft at different events and conferences."
Wil Reynolds: "I help people find things when they are looking for them on their computers."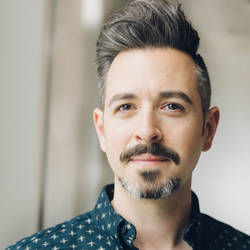 Rand Fishkin: "My grandmother actually just turned 90; she's still young 🙂 Basically, I help people do better marketing. I started a company with that mission, and today we make software that helps marketers better understand how Google works and what they can do to earn visibility and traffic from Google searches."