SMX: In your opinion, what will be the most significant change in 2018 when it comes to SEO that all marketers need to pay attention to?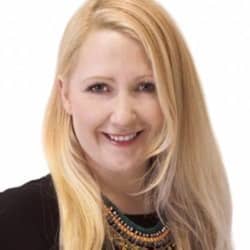 Lisa Myers: I think the biggest change for SEO in 2018 is the necessity for all markets to grow up and stop doing low grade dodgy link development. I believe there are several country specific Google indexes where the full force of the algorithm has yet to be rolled out. Which is why in some markets the low quality link development and link buying still works, this working is now on "borrowed time", and I believe 2018 is the year where the time is up on these tactics. So if you haven't matured you link strategy to include high quality creative campaigns (that deserves links) I believe you might be on risky waters by the end of this year.
SMX: In your keynote you will share some insights in how you made your company so successful and one key factor is people. What do you consider the most important question to ask when interviewing someone for a job in your team?
Lisa Myers: I believe the most important thing to determine when interviewing is how people think, whether they can solve problems and whether they have GRIT. In fact, I believe GRIT is the single most important attribute of candidates in ANY position. To me grit is passion and perseverance, the ability to keep going, finding new ways to solve problems. So when asking questions in an interview I tend to ask questions that reveals whether someone has GRIT rather than the usual questions. For example "what have you done in despite of people telling you it couldn't be done", encourage them to tell stories about how they overcome something, and listen carefully.
SMX: You inspire many people in the industry. Who was a major inspiration for you in your career?
Lisa Myers: My dad is one of my biggest inspirations, he never gives up and always finds a way of finding the positive in any situation.
SMX: When was the last time that you were offline for at least 3 days? I went to Lake Garda in Italy last October for a health retreat and was more or less offline for 5 days. Ok not entirely offline, but close. It was heaven.
Lisa Myers: Please explain to your 95 years old grandma what you are doing for a living? I am a consieur people, I can see peoples strength and weaknesses and know how to make them better. Oh and I get websites to the top of the search engines with pure magic 🙂
SMX: Thank you very much Lisa. We are ready to get inspired 🙂