SMX: In your opinion, what will be the most significant change in 2018 when it comes to search marketing that all marketers need to pay attention to?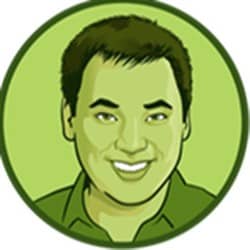 Larry Kim: Search marketing is getting ridiculously hard. In paid search, the CPCs are through the roof. In SEO, new machine learning algos means the old bag of tricks are done. More than ever, success in both paid and organic search involves getting unusually high CTRs as that is THE signal used by both paid and organic search algos to determine relevancy, which in turn impacts ranking and pricing. The greatest way to hack your CTR is to build your brand affinity among your target market via advertising or content marketing. We've found that people are 200-300% more likely to click on paid or organic search listings if people have heard of you before.
Also, having just started a chatbot company, I hope it's the year of bots! That companies should be converting valuable search traffic into establishing meaningful direct conversational channels with their customers and prospects via mobile messaging.
SMX: Last year you changed your career and left WordStream to found MobileMonkey. Was it simply a good time for a change or was there a specific trigger?
Larry Kim: WordStream is doing great. Too great, in fact!  I have this unusual theory that you should quit your job when things are too comfortable. The surest sign that it's time to quit is when things are going so great that you've lost the feeling of "uncomfortableness"– that thing that makes you want to work harder and maybe keeps you up a little at night. During my career I've achieved the biggest gains during times of uncertainty. When there was a lot of pressure. When there were higher risks and higher rewards, and more willingness to take chances. If you're feeling too comfortable it probably means you've plateaued. So, I started a new chatbot marketing software company.
As expected, it's been a lot more work, but also more rewarding personally as there are so many new challenges to solve. I wrote a bit more about this here.
SMX: We all want to know: will you bring back the unicorn or will it be replaced by a monkey?
Larry Kim: Unicorns never die. They're immortal! And monkeys are smart, hard workers. They're not as rare as unicorns, and you can train them to answer your inbound chat inquiries. Plus they work for bananas, which are cheap. I envision a future where the unicorns and monkeys can be good friends.
SMX: In your opinion, which social media platform will be the place to go to in 10 years from now?
Larry Kim: Over the last two decades, we went from using emails (1 on 1 communication) to social media (1 to many communication) via a news feed. Over the last few years, the "one to many" communication method has greatly diminished in popularity, as evidenced by the popularity of products like snapchat and general frustration with the Facebook News Feed. So, I think we're headed right back to where we were: 1 on 1 communication with individuals or smaller communities of people that we care about, via messaging or products like "Facebook Groups"
SMX: Please explain to your 95 years old grandma what you are doing for a living?
Larry Kim: The other day I brought my mom to the WordStream offices in Boston. It is massive gazillion dollar space in Boston's Prudential Mall where approximately 250 employees work today. Rather than trying to explain what our software does, I just told her that I create companies, that in turn create meaningful jobs and opportunities for people.
SMX: Thank you very much Larry! We are very much looking forward to your SMX Munich keynote.