PPC sessions are an important part of the SMX Conference: What are the trends for PCC in 2017 and what will PCC look like in 5 years? We asked our speakers Aaron Levy (Manager of Client Strategy, Elite SEM), Andrew Garberson (Manager of Search, LunaMetrics) and Machiel Schepers (Online Marketing Specialist, Airbnb) to have a quick look in their "crystal ball".
Your forecast for 2017: Will "Cross Device Retargeting" be the next big thing? Which innovations for PPC are on your wishlist for the next year?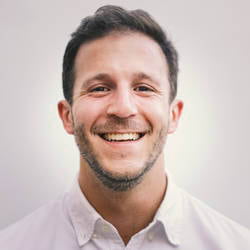 Aaron Levy: "My wish list centers around user specific targeting. I believe cross device retargeting will be something that comes along with more personalized targeting. I believe Google has hit a saturation point where users can't afford to blindly bid on big terms – instead they'll give us more tools to target so we can afford to bid on single word queries and the like. 
My wish list? Robust demographic targeting, in market audiences and more layered into search campaigns."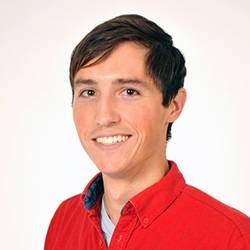 Andrew Garberson: "Personalization is a big theme in 2017. Cross-device retargeting is a piece of that, but let's also plan for serious progress in broader cross-channel thinking.
It used to be that we focused on serving a different message to consumers on mobile devices or a different message to English speakers in Paris.
Different is no longer the goal. In 2017, it's about serving the right message. Gone are the days of totally standardized messaging. With my generation, the Millennials, it's all about us! We want marketers to speak to us as individuals.
This is our challenge as search marketers: messaging for users that is not just based on their device or where they are located, but where they are in their life."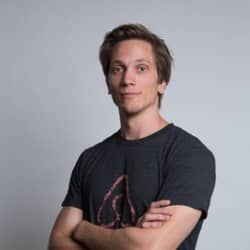 Machiel Schepers: "One thing that is going to be very exciting for us this year is the possibility to track users across different devices, and actually finding out what every touchpoint is worth. This way we are going to be able to manage budgets more honestly and think about the entire marketing funnel more strategically."
In which part of PPC do you see a lot of potential for advertisers, which is used very little?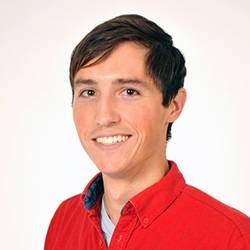 Andrew Garberson: "My company, LunaMetrics, teaches AdWords in cities around the US. Each year it seems that attendees have less time and more responsibilities so automation is essential.
For simple accounts, that means little things, like scheduled reporting automated alerts. For more advanced accounts, I am still amazed how few search marketers use Bid Strategies in AdWords. Much of the sophisticated bid automation offered by expensive PPC management tools can also be found for free in AdWords. But, like most things in AdWords, it takes a bit of digging to find them."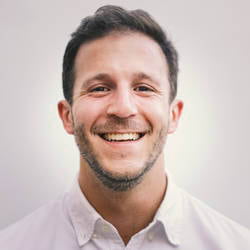 Aaron Levy: "Audience segmentation. Google has blessed us with a myriad of bid modifiers over the year, which most advertisers use to tweak bids up and down. However once you find top performing geographies/ages/genders/remarketing lists, you should be doing everything you can to capture every single impression possible. Not enough advertisers are smartly segmenting their accounts."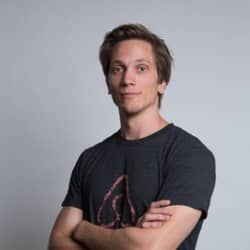 Machiel Schepers: "I feel that even basic SEA/SEM is underused by a lot of industries. Smaller local businesses can use it in several different ways. It seems for many industry there are a few players that dominate the online marketing space. With regional targeting and very specific local ads, even smaller business could profit a lot from it."
Regarding "Voice Search" and "Search over images" – will we still use the "classical" search with keywords in 5 years or how will we search in 5 years? How will this affect PPC?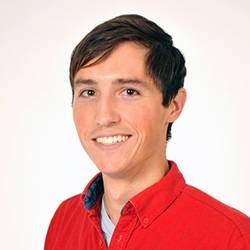 Andrew Garberson: "Anyone who has uttered the words, "Ok, Google" can see the path that our industry is taking. Semantic search is fundamentally changing the ways that search engines interpret queries and display results.
I would be surprised if our AdWords accounts contained no keywords in 5 years, but I also anticipate that they will have a considerably diminished role. Just consider the loosening of match types in recent years to include typos, misspellings and plurals. SEM accounts will become more centered on conversions than keywords, which isn't necessarily something to fear."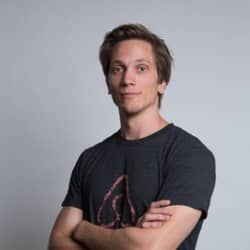 Machiel Schepers: "The majority of searches nowadays is already a first time unique search, with new input possibilities this will only increase. With the introduction of DSA Google made a huge step away from the traditional keyword based searches, so it only makes sense that we will see more and more options of how we are managing our accounts. Technology is evolving a lot, so I'm a bit cautious making any predictions on how we will be searching, but with smarthomes being a big topic at the moment, I can see it evolving completely towards voice based searches."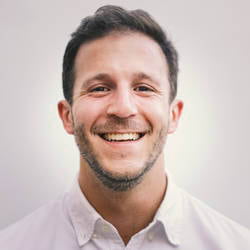 Aaron Levy: "I believe that in 5 years there will be very little search period. Even now, there's not nearly as much search freedom as we think there is. Google often touts the major rise in "near me" searches over the past few years but that's not by accident; it's because Google seeded them in search suggestions. I believe (and frankly, hope) that voice search and AI will become much more predictive, learning our behavior so decisions can be made for us. It's not that it's voice search per-se, but more of life automation.
I believe that PPC will become more feed and attribute driven – our jobs will become more to feed the machines the right data to say that our product is the right answer for audiences when they ask. We can prepare now by A: learning the ins and outs of feed management and B: start thinking about our targets in terms of people with needs vs. thinking about how we'll target keywords."
Do you still believe in "don't be evil" or does a big company – like Google – always have to be a bit "evil" to have success?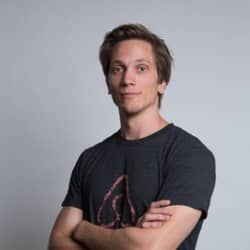 Machiel Schepers: "I don't think a company needs to be evil to become successful. If you're passionate about what you're doing, and your product is actually something that helps people, you can do good and still become a big player."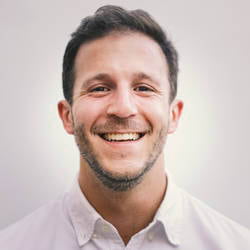 Aaron Levy: "Evil is in the mind of the beholder! I believe that a company like Google has the best interest of the masses at heart even at their current size and scale. A lot of changes they make will likely seem evil to us, the advertising population who know it's ins and outs. It's important to remember we're not the average every-day end user. 
Some of their changes FEEL evil, but I believe the mantra still holds true in the long run!"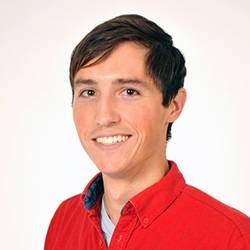 Andrew Garberson: "People anticipate the future with either 2-day-work-week optimism or Orwellian pessimism and I try to err on the side of optimism. For example, I recently adopted Pixel and Project Fi from Google. As a coworker noted, now I have a greater return on all of the data that I have provided Google since 2003.
Maybe that also means I have extra incentive to believe that sinisterism is not a prerequisite for corporate success."