Networking Plus Pass
SMX München – Spannende Sessions, Besuch der Ausstellung und Networking!
Das alles bekommen Sie mit Ihrem Pass:
Geballtes Wissen – klarer Fokus: Besuchen Sie die Ausstellung. Unsere Aussteller, Anbieter wie Berater sind Top-Experten! Nutzen Sie die Möglichkeit, sich gezielt, effizient und umfassend zu informieren.
Sessions: Nehmen Sie an allen Sessions teil, die mit markiert sind. Alle Details dazu finden Sie im Programm.
Keynotes: Hören Sie die hochkarätigen Keynotes der SMX: Danny Sullivan interviewt Jake HUbert, Google Inc, Wil Reynolds, SEER Interactive und Julis van der Laar, Regional Get Out The Vote Director, Obama for America
Und natürlich networking – networking – networking! Tauschen Sie sich mit Online-Marketing Koriphäen und Kollegen aus.
NON STOP Catering: Kaffeepausen sowie Mittagessen sind in Ihrem Pass inklusive.
Sessions sind für alle registrierten SMX Besucher zugänglich – einschließlich Besuchern mit . Hier geht es zur Registrierung.
Sessions finden an beiden Tagen statt. Bei den Sponsored Sessions sind die hier aufgeführten Unternehmen verantwortlich für die Inhalte:
---
Eröffnung und Keynote-Interview zum Thema: "What's new in Search?"
Dienstag, 9. April 2013 – 09:00 – 10:00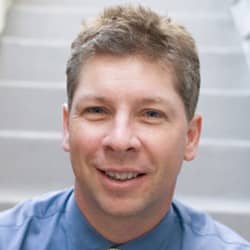 Danny Sullivan, Chief Content Officier / Founding Editor, Search Engine Land

Jake Hubert, Business Product Manager, Google
---
Vom Klick zur Aktion: Storytelling, BIG Data und Microtargeting – welche Innovationen lassen sich aus dem politischen Campaigning übertragen?
Dienstag, 9. April 2013 – 14:00 – 15:00
Julius van de Laar hat im US Wahlkampf 2012 als Regional GOTV Director den Bereich Wählermobilisierung für Barack Obama im wahlentscheidenden Swingstate Ohio geleitet. In seiner Keynote beschreibt er anhand von Case Studies und Best-Practice Beispielen die Methoden von Mobilisierungskampagnen im digitalen politischen Campaigning und analysiert übertragbaren Strategien und spezifische Kampagnen-Tools. Welche Rolle spielen Emotionen und Authentizität in der Ansprache? Welche Faktoren bewegen Menschen zum Handeln? Was steckt hinter Big Data und wie lässt es sich effektiv für Kampagnen nutzen? Diese und mehr Fragen beantwortet Julius van der Laar – eine Keynote, die Sie nicht verpassen sollten.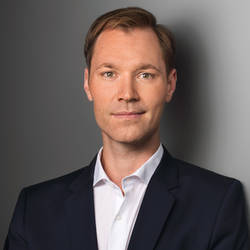 Julius van de Laar, Digital Media Strategist & Campaigns Consultant, van de Laar | Campaigning
---
Social SEO – Wird Likebuilding wichtig für SEO?
Mittwoch, 10. April 2013 – 09:50 – 10:50
Aufgrund der fortschreitenden Evolution des SEOs kann und sollte man darüber nachdenken ob "Likebuilding" zusätzlich zum Linkbuilding zukünftig ins SEO gehört. Dieses Thema wird mit zunehmenden Erfolg von Google+ immer wichtiger. Im Bereich Social SEO und Social Analytics, kann Searchmetrics heute auf die größte Datenbank weltweit zugreifen: 8 Billionen Social Links aus den Netzwerken Facebook, Twitter, Google+, LinkedIn und Pinterest. Marcus Tober präsentiert Ihnen in dieser Session – exklusiv auf der SMX – seine aktuelle Studie zur Entwicklung von Social SEO und der notwendigen Relevanz von Likebuilding als Ergänzung zu den klassischen SEO Disziplinen.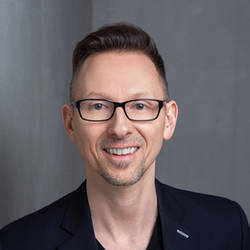 Marcus Tober, CTO and Founder, Searchmetrics GmbH
---
2013 – Das Jahr in dem die Suchmaschinen uns zu wahren Marketing Profis machten!
Dienstag, 10. April 2013 – 11:20 – 12:10
Viele Jahre lang wurde unsere Branche von Tricks und kurzfristigen Gewinnen geprägt. In seiner Keynote zeigt Ihnen Wil Reynolds, wie Suchmaschinenoptimiererung sich im Wettbewerb zu traditionellem Marketing entwickelt hat und mit welchen Taktiken, Sie die neuen SEO Strategien in Ihrem Unternehmen überzeugend vermitteln können.
Wil Reynolds, Founder & Director of Digital Strategy, SEER Interactive
---
Mittwoch, 10. April 2013 – 13:30 – 14:30

Um beim Suchmaschinenmarketing weiterhin vorne mit zu spielen, ist es 2013 wichtiger denn je, alle relevanten Suchanfragen der User abzudecken und den User stets zum richtigen Zeitpunkt und mit dem richtigen Werbemittel zu erreichen.
In diesem Vortrag erfahren Sie, wie Sie neue Technologie auf dem SEM Tool Markt einsetzten können, um Suchkampagnen effizienter als jemals zuvor zu managen, Ihre Kampagnen Leistung durch wertvolle Insights steigern und sich dadurch vom Wettbewerb abheben können.
Sarah Ehrenbrusthoff, Account Executive, DoubleClick Search, Google

Alexander Krock, Senior Solutions Consultant, DoubleClick Search, Google