ISS – International Search Summit @ SMX München
Montag 13. März 2017, Nemetschek Haus, München
Der International Search Summit findet komplett in ENGLISCH statt.
---
Join us at SMX Munich on Monday 13th March to really take your global campaigns to the next level and grow your business around the world!
Success in international digital marketing is not just about translating your website and localising your content. It's not just about technical expertise in geo-targeting or automation. It's not simply reliant on processes across global teams.
It's a combination of all of these factors, and more. Global search success comes from combining local, cultural knowledge and expertise with technical skills and robust efficient processes, whatever your business size or sector.
The International Search Summit takes these pieces of the jigsaw and puts them together. A range of expert speakers with diverse experience will share insights, tips and tactics across the key components of success global campaigns and leave you with a clear vision of how to take your international efforts to the next level.
The sessions at ISS will assume some level of knowledge of search practices and techniques, and they will focus on the specific challenges, considerations and tactics that impact international online campaigns.
What past delegates said:
"I very much enjoyed the ISS! Actually talking to people who know what you're talking about when you mention hreflang-tags and geo-targeting was great. There was a sense of mutual interests that you don't often come across in your daily work"
– Arne van Elk, RNW
"The International Search Summit exceeded my expectations. I was pleasantly surprised by the high professionalism of the speakers as well as the friendly atmosphere. This event has proven that the most valuable information doesn't have to be presented by 'Internet celebrities'. It was a pleasure for me to meet real thought leaders in multilingual search marketing"
– Martin Kura, Consultant
---
Programm
Alle Session Beschreibungen anzeigen
Montag - 13 März, 2017
Cultural Considerations for driving international campaigns
Understanding culture is fundamental when operating internationally. From the products users want and need to the way they consume information, from the calls-to-action used to payment methods available; these factors all impact the global online strategy of any business targeting multiple markets. Guido Jansen will highlight some of the most important cultural differences when it comes to online behaviour and share learnings from Euroflorist's own global experience of operating in 12 countries and 8 languages.
Referent:
5 Top Tips for Running International PPC Campaigns
From testing a new market or product to expanding at scale, paid search remains a vital channel for international digital marketers. It is quick to implement and see results, and can help with everything from branding to conversions. Robin Heintze will share his top tips for how to effectively use paid search campaigns when expanding internationally and/or growing existing markets. He'll share examples from real-life campaigns and actionable advice for getting the most out of your efforts.
Referent:
Managing Multinational Paid Search Campaigns
How do you manage country campaigns, when there are multiple languages at play in that market? What about scaling efforts across more search engines than just Google? And where do you start with international keyword research and ad creation? Mihai Popescu will share examples and insights from his experience working for two leading global travel websites and provide tips for improving efficiency and performance.
Referent:
Yandex: trends and digital advertising opportunities in Russia
Russia is Europe's largest internet market, and its home grown search engine Yandex is the market leader, making it an essential channel for any organization wishing to reach a Russian audience. Dominik Johnson will cover key topics including successful strategies in Russia and rules to follow. Dominik will share insights and he will show you trends in several important segments which will help you to define your cross boarder strategy to grow.
Referent:
Geo-targeting and Hreflang
This topic is at the heart of international SEO, as geo-targeting has a huge impact on the success and performance of global websites. Google's John Muller will dive into the different geo-targeting options available and provide guidance on how to select the best option for your website, as well as how to ensure correct implementation.
Referent:
International Site Speed: A Complete Guide To Super-Speed Around The World
Site speed is an important factor for search engines and users alike: a slow site most likely means slow sales and low rankings. Bastian Grimm will share his top strategies for ensuring your site loads as fast as possible, wherever in the world it's been accessed. He'll dig into mobile optimisation, CDNs, AMP, as well as sharing insights into which tools can help when optimising site speed on an international scale.
Referent:
Implementing Effective Multilingual Website Optimisation
One of the biggest challenges in international SEO is getting the technical implementation correct, ensuring that both users and search engines will have a seamless experience on your site and find the information they seek. Jesse James Woods will share some tips and tactics for getting your technical SEO right, including hreflang and canonical tags, internal linking across domains, effectively utilising search console and useful tools for monitoring organic performance in different global markets.
Referent:
How To Achieve Digital Success in China
For many businesses, targeting China is high on the priority list. However, such a unique market requires a unique strategy and a good understanding of the culture and audience. This session will highlight some key facts to keep in mind when targeting China, as well as how to utilise its leading search engine Baidu to drive brand awareness and traffic.
Referent:
Final Q&A
Ende der International Search Summit München 2017
*Sessions und Referenten können sich gegebenenfalls ändern.
Referenten
---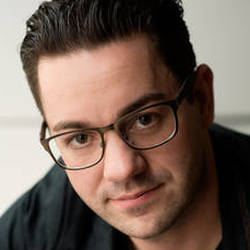 Bastian Grimm
President Organic Search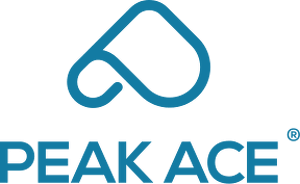 Bastian Grimm verantwortet bei der Peak Ace AG die Bereiche Suchmaschinenoptimierung sowie Content & Online PR und blickt dabei auf knapp zehn Jahre Erfahrung im Performance Marketing zurück. Mit einer Passion für Software-Entwicklung und Technik liebt er das Sparring mit IT- und Marketing-Abteilungen, um für die Kunden – gemeinsam mit seinem Team – außergewöhnliche Lösungen zu entwickeln und nachhaltige Ergebnisse zu erzielen. Primäre Tätigkeitsschwerpunkte von Bastian sind u.a. das SEO Management Consulting, Interimsmanagement, Team Setups, SEO Strategieentwicklung sowie Trainings & Workshops. Bevor er sich ganz seinen eigenen Projekten widmete, war Bastian für den Aufbau verschiedener Marketing-Teams verantwortlich, z.B. bei der Fox Mobile Group und verantwortete dort die SEO Aktivitäten in 25+ Ländern und für 100+ Portale.
Spricht bei folgender Session:
---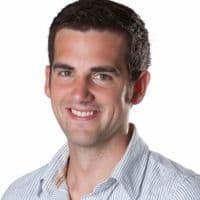 Robin Heintze
Gründer und Geschäftsführer
morefiremedia
Robin Heintze ist Gründer und Geschäftsführer des Online-Marketing-Spezialisten morefiremedia. Die Agentur ist auf Google AdWords und Facebook Marketing, sowie die Optimierung von Landingpages und Websites spezialisiert. Zudem ist Robin Dozent für Suchmaschinen-Marketing an der Westdeutschen Akademie für Kommunikationswissenschaften in Köln und Referent für den Online-Marketing-Manager Zertifizierungskurs an der Technischen Akademie Wuppertal. Aktuelle Praxis-Tipps zu Google AdWords veröffentlicht er auf dem Agentur-Blog www.marketingfire.de
Spricht bei folgender Session:
---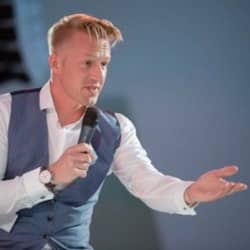 Guido Jansen
Psychologist, Conversion Manager
Euroflorist
After his study in psychology and usability, Guido started work in e-commerce. Since 2004 he helped multiple Dutch and international brands establish and optimize their online customer dialogue. Working in IT as a psychologist gives a different and often fun & useful perspective on products and users that can be used to improve UX and business metrics. He is often invited to speak at international events about Persuasion and E-commerce and Magento and works at Euroflorist, one of Europes largest flower companies.
Spricht bei folgender Session:
---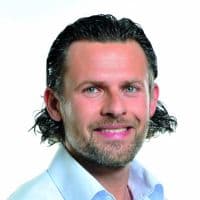 Dominik Johnson
Key Account Development Director

Dominik Johnson is Key Account Development Director at Yandex. In this role, Dominik forges, develops and reinforces the company's partnerships with the leading brands and digital agencies in Germany and Europe. Dominik is one of Germany's top-100 managers, according to Werben & Verkaufen (W&V), the country's leading magazine for marketing and advertising. He is also a contributing author at a number of online publications on search engine marketing and a sought-after speaker at industry events and conferences in Germany and around the world. Before joining Yandex, Dominik served as Executive Manager at a full-service international performance-based marketing agency, where he was initially responsible for social media marketing and then took on an executive role. He is credited with building a global network of independent performance marketing agencies. With over ten years of experience in digital marketing, Dominik has a deep understanding of the market and a prescient sense for new trends and initiatives.
Spricht bei folgender Session:
---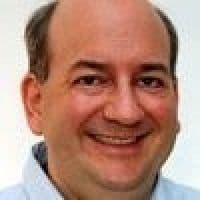 John Müller
Webmaster Trends Analyst

Johannes joined Google in 2007 and works as a Webmaster Trends Analyst with Google Zürich. He works closely with the teams Teams Webmaster Central, Sitemaps and Search Quality and looks after the English speaking Google Webmaster Help discussion forums.
Spricht bei folgender Session:
---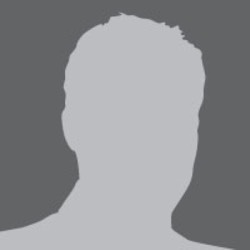 Mihai Irinel Popescu
Head of Performance Marketing
HotelsCombined.com
Spricht bei folgender Session:
---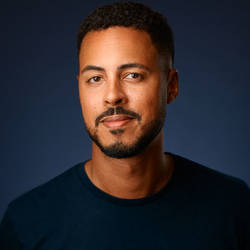 Jesse James Woods
SEO Analyst
Kayak
Spricht bei folgender Session:
---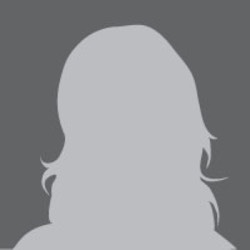 Christina Xu
Senior Business Solutions Manager

Spricht bei folgender Session:
---
Weitere Referenten folgen.
*Sessions und Referenten können sich gegebenenfalls ändern..