Speakers
If you always want to stay up to date and never miss any deadline, you can subscribe to our newsletter.
Newsletter abonnieren
SMX Munich
March 14-15, 2017 – ICM – International Congress Center Munich
---
Jono Alderson
Head of Insight
Jono has over a decade of blended experience in digital marketing, with expertise in SEO, analytics, campaign strategy and web development - from defining the 'big picture' and strategic direction, right down to getting his hands dirty in the nitty-gritty technical detail. He's worked with agencies, startups, household brands and some of the biggest brands on the planet to define, support and deliver successful SEO, content, analytics and brand strategies at an international level. He's convinced that the worlds of digital analytics, business consultancy, and 'proper marketing' are all, finally, becoming one and the same thing. In his current role, he heads up Linkdex's Insight team to add a layer of human expertise and consultancy to their enterprise services – coupling big data with big thinking.
---

Tom Anthony
Head of R&D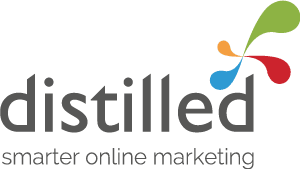 Tom conceptualised DistilledODN, the first SEO split-testing platform available publicly, and leads team that are building it. He believes the platform could bring a new era of data-driven SEO. He does lot of research around technology trends and the future of search, and work with Distilled's consulting team to try and forecast the impact those trends will have on SEO and Digital Marketing.
---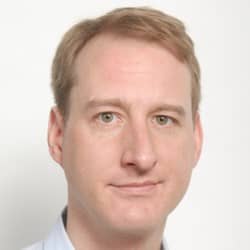 Oliver Borm
Advanced Performance Lead

Before joining Google Oliver advised some of the UK's best loved brands, including Argos, BSkyB, HSBC and the John Lewis Partnership on their websites and digital marketing campaigns at boutique consultancy Logan Tod & Co. At Google Oliver works with product management and engineering on bringing the best of Google's analytics products to customers and agencies across EMEA, specializing in web analytics as well as performance marketing campaign attribution and incrementality testing.

---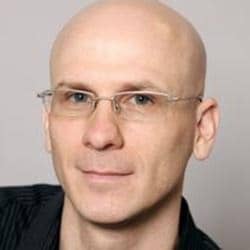 Brent Csutoras
Founder & CEO

Brent Csutoras is an entrepreneur, social media strategist, speaker, futurist, and father. As Founder & CEO of Pixel Road Designs, a well respected marketing design firm, and as Chief Social Media Strategist & Managing Partner at Search Engine Journal, Brent has over 10 years experience in all aspects of Social Media Marketing, especially organic social promotion.
---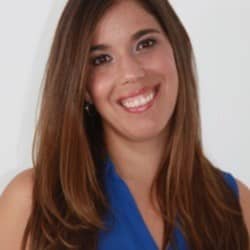 Marcela De Vivo
CEO
Gryffin
Marcela De Vivo is a search veteran who has been in the industry since 1999. Marcela draws on an deep expertise in both organic and paid search to help companies large and small increase their revenue from digital marketing. Her emphasis has been in creating integrated marketing strategies that include paid, organic, social, and PR to build authoritative domains that have strong visibility across a variety of channels.
---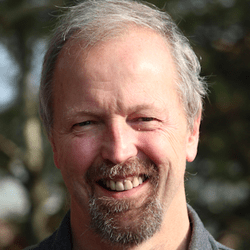 Eric Enge
CEO
Stone Temple Consulting
Eric Enge publishes on a regular basis in The Digital Marketing Excellence blog, Search Engine Land, Moz, and elsewhere. He is co-author of The Art of SEO, along with Stephan Spencer, Rand Fishkin, and Jessie Stricchiola. Eric speaks at many industry conferences, including: Search Marketing Expo, Pubcon, State of Search, MNSearch, and many more. Eric is the CEO of Stone Temple Consulting, a 70+ person digital marketing agency based in Massachusetts.
---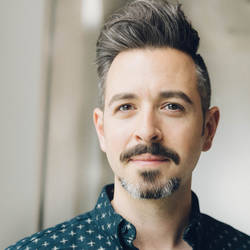 Rand Fishkin
Wizard of Moz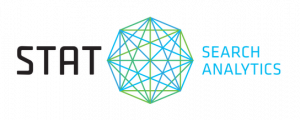 Rand Fishkin is founder, former CEO and now Wizard of Moz (formerly SEOmoz), a leader in the field of search engine optimization tools, resources & community. In 2009, he co-authored the Art of SEO from O'Reilly Media and was named among the 30 Best Young Tech Entrepreneurs Under 30 by BusinessWeek. Rand has been written about it in The Seattle Times, Newsweek and the NY Times among others and keynoted conferences on search around the world. He's particularly passionate about the SEOmoz blog, read by tens of thousands of search professionals each day. In his minuscule spare time, Rand enjoys the company of his amazing wife, Geraldine.
---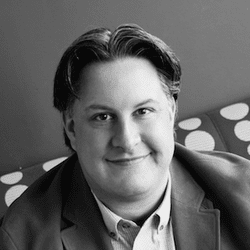 Duane Forrester
VP, Organic Search Operations
Bruce Clay
Duane Forrester has over 15 years' experience in the search, social and digital marketing fields, and is also the author of How To Make Money With Your Blog and Turn Clicks Into Customers, published through McGraw-Hill. Along the way, Duane has worked in marketing & PR with Caesar's Palace, run his own websites, communities and consultancy, worked for small and enterprise publishers online and currently works with Bing where he helps with their Webmaster and Ecosystem programs. Prior to this, he ran the SEO program at MSN. He has been featured on NYTimes.com, Forbes.com, Enterprenuer.com, SearchEngineLand.com and served as a Board member with SEMPO (Search Engine Marketer Professionals Organization), where he founded the InHouse Committee and SEMPO's annual Industry Salary Survey.
---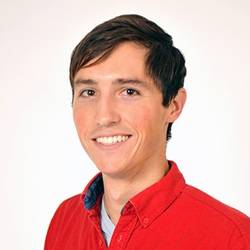 Andrew Garberson
Manager of Search
Luna Metrics
Andrew Garberson is Manager of Search at LunaMetrics, a Google Analytics certified partner and search marketing consultancy. In addition to leading the SEO and PPC teams, Andrew is a GAIQ certified analytics junkie with a special interest in marketing attribution.
---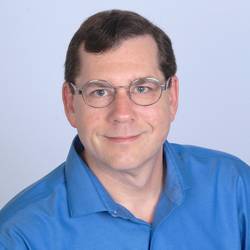 Brad Geddes
Founder

Brad Geddes is the founder of Certified Knowledge a online paid search training and toolset provider.
He is the author of Advanced Google AdWords, the most advanced book ever written about Google's advertising program. Brad is one of the first Google Advertising Professionals and Microsoft adExcellence members. He is the first advanced AdWords Seminar Leader and works directly with Google to train companies on Google AdWords. He has written extensively about internet marketing for more than a decade.
Brad has worked with compananies who manage tens of thousands of small PPC accounts and other companies who spend millions on marketing each year. His experience ranges from owning his own agency, to working for a boutique agency, to managing programs that were official resellers of Google and Yahoo. Some brands he has worked with include: Amazon, Yahoo, RH Donnelley, Business.com, World Directories, Encyclopedia Brittanica, and Red Lobster.
One of his trademarks has been demystifying the complicated aspects of SEO, PPC, and Internet advertising. Not one to hold secrets, Brad prefers to educate his readers on the various aspects of crafting successful marketing campaigns to ensure the success for all parties involved.
---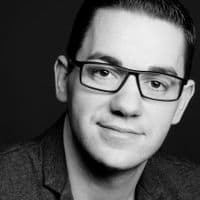 Bastian Grimm
President Organic Search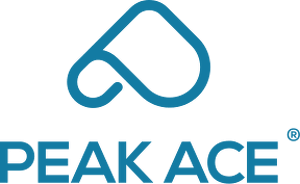 Peak Ace is an international, Berlin-based full service performance marketing agency with a strong focus on "all things search" where Bastian heads the SEO- as well as Content & Online PR departments as President of Organic Search. Having a background in software development and more than fifteen years of experience in performance marketing, he still hugely enjoys all aspects of technical SEO. Bastian is a renowned expert for large scale, international SEO - handling sites with 1 mio+ pages in highly competitive industries. Having spoken all around the globe at almost every major industry event, Bastian enjoys travelling and meeting new people. Prior to running his own companies, Bastian set up and trained in-house SEO teams for brands like Fox Mobile Group and oversaw their SEO activities in 25+ countries and for 100+ websites.
---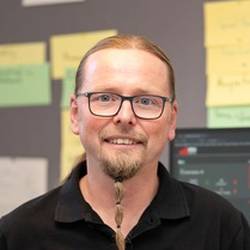 Thomas Grübel
InBiz Online Marketing GmbH & Co. KG
---
Timon Hartung
CEO

---
---
---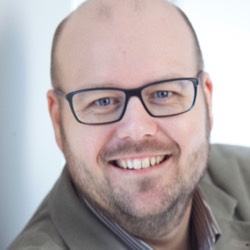 Thomas Kilian
Thoxan GmbH
---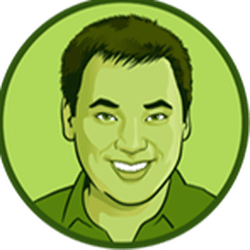 Larry Kim
Founder
WordStream
Larry Kim is the founder of WordStream, a PPC management software and services company whose free PPC and keyword research tools have been used by more than a million internet marketers worldwide. Larry has been named the most influential PPC marketer in the world for the last two years by PPC Hero and 3QDigital, and his internet marketing blog is read by nearly a million visitors every month. Larry is a columnist for Search Engine Land, Search Engine Watch, Hubspot, Moz, Inc Magazine, Marketing Profs, and dozens of other publications.
---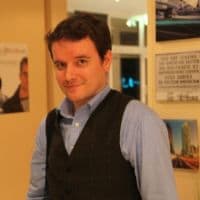 Philipp Klöckner
External Search Consultant

Since 2011 Philipp Klöckner focuses on mentorship for startups and search consultancy to share his experience in search marketing, comparison shopping und business intelligence. As an independent consultant and angel investor he's helping portfolio companies of Berlin's Rocket Internet AG, publishing houses and eCommerce giants worldwide. Before starting his consultancy business, Philipp has been working 6 years at Germany's market leading comparison search engine Idealo.de
---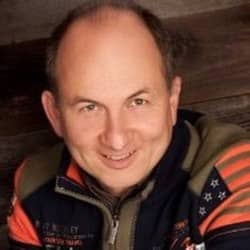 Steffen Konrath
CEO
Liquid Newsroom
---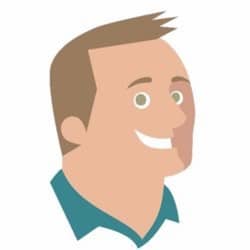 Karl Kratz
Owner
Karl Kratz Onlinemarketing
---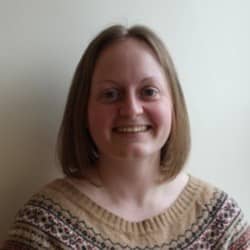 Colleen McCaskell
Paid Media Manager
Ambergreen Internet Marketing
I have a breadth of experience in digital marketing both agency-side and in-house and have worked across SEO and Content before I ultimately decided to specialize in PPC. I have about 2 and a half years of experience of working in PPC though I have only been focusing on it exclusively during my time at Ambergreen Internet Marketing over the past year. I am AdWords certified and possess cross-channel expertise, having run a range of Search, Display and Video campaigns as well as activity on non-Google networks such as Bing, Facebook and LinkedIn. I am most conversant with PPC in the education sector and have also worked across B2B, travel, retail, gaming and media. When I'm not trying to grow my client's accounts or hanging out on #ppcchat, I am most likely weightlifting, getting outside or spending time with my guinea pig.
---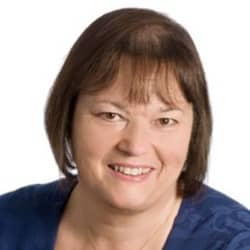 Sha Menz
Lead Software Architect / Link Removal Specialist
rmoov.com
Sha is concept and process development lead behind Link removal outreach tool, rmoov and says she never met a "natural" link she didn't love. She lives and breathes Link penalties, link removal and remediation.
Spending time every day in the link removal trenches managing link removal work for clients and providing phone and email support for rmoov subscribers gives Sha a look at pretty much every spammy link building technique and link penalty issue you might imagine... and then some! Even though "unbuilding" links is a huge part of her everyday life, her fresh approach to penalties means finding ways to protect brands; preserve reputation; and earn links while getting sites back on the right side of Google's algorithms and Webspam Team.
Former newspaper editor and radio broadcaster, Sha has spoken at SMX West, State of Search, SMX East, SMX Sydney, Mozcon, ionSearch and the Link Removal Roadshow Sessions in Seattle, San Francisco and Philadelphia.
---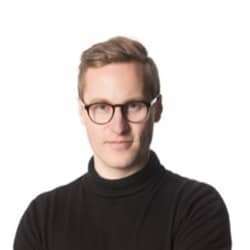 Nikolaj Mogensen
Head of SEO and Owned Media
GroupM Denmark
Head of SEO and Owned Media in GroupM Connect Denmark, Nikolaj Mogensen is working with some of the largest international brands to create organic visibility. Since 2008 Nikolaj Mogensen has been working with SEO and from the beginning he has been largely fascinated by the many facets of SEO. Using tools to visualize knowledge about markets has always been a cornerstone in his approach when showing and drawing SEO for decision makers. Since 2010 Nikolaj Mogensen has been a large part of the Danish SEO community with numerous blogposts, guides and keynotes in Denmark Read more about Nikolaj Mogensen at: http://nikolajmogensen.com
---
---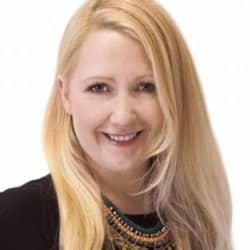 Lisa Myers
CEO & Founder
verve search
---
Jon Myers
Chief Marketing Officer EMEA
Karhoo
---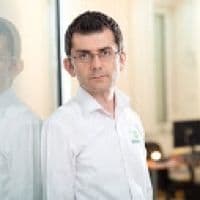 Dan Petrovic
Director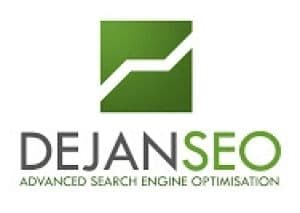 Dan Petrovic is Australia's best-known name in the field of search engine optimisation. His research and experiments have drawn attention of the worldwide community and major industry blogs. Dan is a frequent
blogger
and a speaker at all major Australian and select international search industry events. Conference delegates describe him as a passionate presenter with practical and actionable approach. Dan holds a multimedia degree from Griffith University in Brisbane, where he often presents as a guest lecturer and contributes to quality of teaching material as a member of the curriculum advisory board. Best way to get in touch with Dan is through
Google+
.
---
Marcel Prothmann
President Paid Search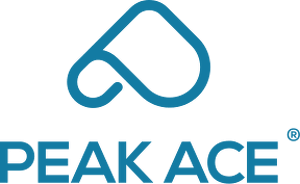 ---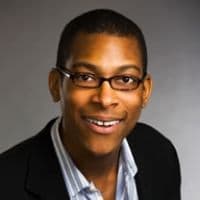 Wil Reynolds
Founder & Director of Digital Strategy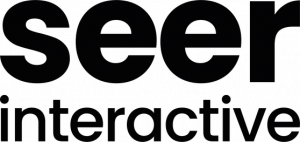 Over the past 13 years, Wil Reynolds has dedicated himself to doing two things well: driving traffic to sites from search engines and analyzing the impact that traffic has on the bottom line of companies. Wil's career began at a web marketing agency in 1999, where he spearheaded the SEO strategies for companies like Barnes & Noble, Disney, Harman Kardon, Debeers, Doubleclick, Hotjobs, and Mercedes Benz USA. For the last 6 years, Wil and the team of search professionals at SEER Interactive have been assisting clients in maximizing their visibility and sales using search engines in both SEO and SEM. You can catch Wil speaking with anyone who wants to learn about search, whether it is in a coffee shop or a major conference, it just runs through the veins! His goal at every speaking engagement is simple: Make sure everyone walks out with at least 1 new piece of information or perspective on an SEO topic.
---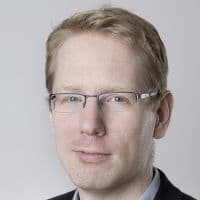 Martin Röttgerding
Head of SEM

---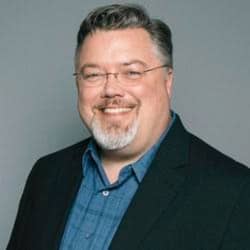 Jeffrey K. Rohrs
CMO, Author, AUDIENCE: Marketing in the Age of Subscribers, Fans &Followers
Yext
Jeff serves as CMO for Yext, the company that puts business on the map with the award-winning Yext Location Cloud. Prior to joining Yext, Jeff served as Vice President of Marketing Insights for Salesforce and ExactTarget where he built the content marketing and thought-leadership teams.

Jeff's first book, AUDIENCE: Marketing in the Age of Subscribers, Fans and Followers (Wiley 2014), has been lauded by marketers and executives alike as a must-read for those interested in the rise of proprietary audience development as a core marketing responsibility. A Clevelander now living in the heart of Manhattan, he continues to bask in the afterglow of the Cavs' historic NBA Championship.
---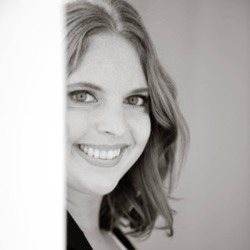 Melanie Ruf
12Auto Group
---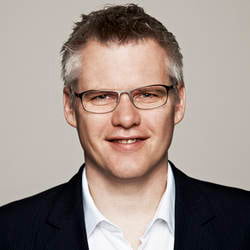 Dr. Martin Schirmbacher
HÄRTING Rechtsanwälte
---

Florian Stelzner
Wingmen Online Marketing GmbH
---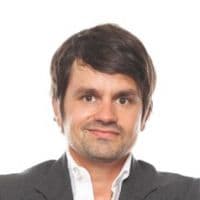 Marcus Tandler

---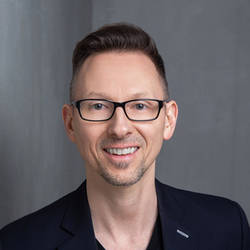 Marcus Tober
CTO and Founder
Marcus Tober studied computer science in Berlin. During his study he developed the well-known SEO platform
linkvendor.com
in early 2005. At the same time he built the largest online greeting cards platform in Germany with millions of visitors every month. Because of his passion to SEO he decided to focus on Searchmetrics and its Enterprise SEO platform and sold the Ecards and more GmbH in 2008 to the largest European company builder Rocket Internet. Today Searchmetrics is a leader in Enterprise Search Analytics solutions with more than 180 employees and offices in Berlin, San Mateo, London and Paris. Searchmetrics mission is to deliver the knowledge and the platform to successfully increase companies organic and social search traffic. Companies like Siemens, ebay, Verizon, Airbnb, Tripadvisor, T-Mobile, Symantec and Lufthansa trust Searchmetrics.
---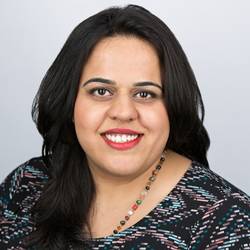 Purna Virji
Senior Client Dev. & Training Manager

Named by PPC Hero as the #1 most influential PPC Expert in the world, Purna specializes in SEM, SEO and Voice Search. With over a decade in search, she regularly speaks at conferences across the globe such as MozCon and SMX Advanced and is a columnist for Search Engine Land and Search Engine Watch.
An award-winning former journalist, Purna was the CEO of Purview Marketing prior to joining the Bing Ads team. In her spare time, she's an avid traveler, aspiring top chef and amateur knitter. Say hello email hidden; JavaScript is required
---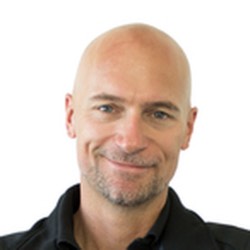 Oliver Weiß
Geschäftsführer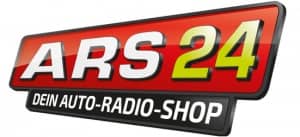 ---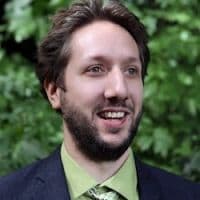 Fili Wiese
SEO Consultant
SearchBrothers
---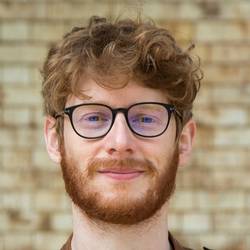 Dominic Woodman
Technical Consultant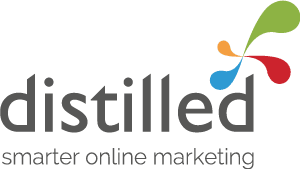 Dominic is one of Distilled's technical consultants, with a background in full stack web development, maths & economics. He's also the founder of teflSearch, a job site for teaching English abroad. Based in London, he makes things, breaks things and automates anything that's humanely possible. And he really loves Bruce Springteen. Like really.
---