Exhibition, Sponsors and Media Partners
SMX Munich
March 14-15, 2017 – ICM – International Congress Center Munich
---
Exhibitors

Founded in August 2012, OnPage.org has been representing professional quality management of websites ever since. The web-based tool focuses on the technical optimization for search engines: the custom-built software, browses websites for sources of nonconformances and optimization potentials. In a short space of time, the results are presented in a visually appealing and well-structured style. Particularly, businesses operating a great number of web projects, agencies and E-Commerce companies are saving a great deal of time and money when increasing their visibility in search engines with the help of OnPage.org. Renowned companies such as Disney, Zalando, ImmobilienScout24, Telekom, Jochen Schweizer, Condé Nast as well as Sixt trust in the technology and the innovative strength of OnPage.org.
Sponsors
eology is a service provider for search marketing. As one of the leading online marketing agencies in Germany eology offers search engine optimization and search engine advertising services on an expert level. In search engine optimization eology supports onpage optimization (keyword research, technical consulting, content production for onlineshops) and offpage optimization with linkbuilding or content marketing campaigns. In the area of search engine advertising eology is specialized in Google AdWords and Bing ads. eology also offers conversion rate optimization, local SEO (Google My Business), social media ads, amazon ads and reputation management.
Daniel Unger and Axel Scheuering are the CEOs of eology. In 2009 they took second place worldwide in the Google Online Marketing Challenge and for this achievement they got awarded with the marketing club "Mainfranken" award. Today their team consists of 30 SEO and SEA experts.
eology is one of the 100 most important SEO Service providers in Germany in the iBusiness SEO agency list and is proud to own many certifications and awards.

LinkResearchTools (LRT) is the most advanced link intelligence software that combines data from 24 link data sources and up to 97 metrics in a consistent, reliable way.
Unlike other ad-hoc SEO tools, LRT provides data that users can trust due to just-in-time recrawling, link redirect traces and industry-leading custom technologies and metrics like LRT Power*Trust™, Link Detox Risk®, Link Velocity Trends™, Link Detox Genesis®, Link Redirect Trace™, TitleRank™. These unique SEO metrics extend data aggregated from Google, Bing, Moz, SEMRush, MajesticSEO, Ahrefs, Sistrix and many more.

LinkResearchTools provides industry leading tools for link audits, SEO competitive research, link prospecting, link building, on page audits, link building and outreach. LinkResearchTools supports all countries and languages. Free SEO training and a certification programm qualify key users as Certified LRT Professionals and Certified to provide top-notch service to their clients.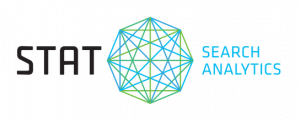 Moz develops the industry's #1 SEO and social monitoring platform with a robust link intelligence API. Plus, we host a comprehensive collection of free SEO and inbound marketing resources and a vibrant community of 300,000 online marketers. Moz PRO combines SEO management, social media monitoring, actionable recommendations, and so much more in one easy-to-use platform. Mozscape, our unique index of the web that crawls over 350 billion URLs, powering the popular Open Site Explorer link analysis tool. Take a 30 day free trial! Moz is also home to Roger MozBot, the world's most helpful and cuddly robot