Blog Partner
SMX Munich
March 17-18, 2016 – ICM – International Congress Center Munich
---
Become a Blog Partner
Do you have a Blog? Would you like to become an official Blog Partner!
Contact us!
email hidden; JavaScript is required
---
Blog Partners 2016
---
---
---
---
---
---
---
---
---
---
---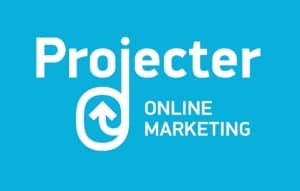 Projecter ist eine Online Marketing Agentur aus Leipzig. Wir bieten Beratung und Umsetzung in den Bereichen Suchmaschinenmarketing, Affiliate Marketing, Social Media Marketing, Display Marketing und Suchmaschinenoptimierung. Unsere Spezialitäten sind die Online Marketing Betreuung von E-Commerce Shops und das Entwickeln von maßgeschneiderten Online Marketing Konzepten für mittelständische Unternehmen.

Unser Ziel ist es, in unseren Themengebieten immer auf dem neuesten Stand zu sein. Wir testen neue Plattformen, Angebote und Möglichkeiten für unsere Kunden und empfehlen dann, was Sinn macht. Bei uns gibt es keine Lösungen von der Stange, sondern individuelle Angebote und Beratung. Unsere Account Manager sind umfassend geschult und bearbeiten mehr als einen Kanal. Das ermöglicht für die Kundenberatung einen Blick über den Tellerrand und die Einbindung der Maßnahmen in eine umfassendere Marketingstrategie.


Und warum Online Marketing? Weil sich in der Online-Welt angesichts der rasanten Entwicklung garantiert nie Routine einschleicht und es getreu unseres Mottos jeden Tag etwas Neues zu entdecken gibt:
The next peak is just a few clicks ahead!


---
---
---
---
---
---
---
---
---
---
---
---
---
---
---
---
---
---
---
---
---
---
---
---
---
---
---
---
---
---
---
---
---
---
---
---
---
---
---